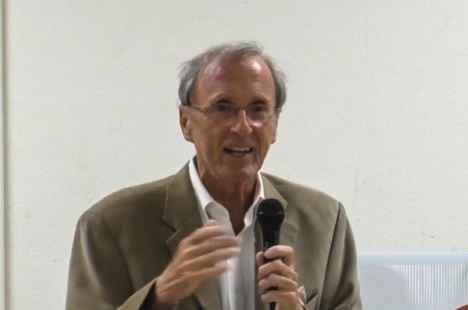 Garland Favorito, the founder of the election integrity group VoterGA, will hold a press conference on Tuesday morning.
VoterGA will review highlights of its amended ballot inspection complaint and provide proof that election fraud occurred in the November 2020 election.
Advertisement – story continues below
The press conference will start at 10:30 AM Eastern.
Garland told The Gateway Pundit on Monday that he expects the news will be on the Bannon War Room on Tuesday morning.
TRENDING: Biden Regime to Monitor Private Communications, Calls on SMS Carriers to "Dispel Misinformation About Vaccines That is Sent Over Social Media and Text Messages"
WHEN:      Tue. July 13th, 10:30 am
WHERE:    Roswell Office Suites
Advertisement – story continues below
1st Floor Event Room
760 Old Roswell Rd. Roswell Ga. 30076
Source material can be found at this site.