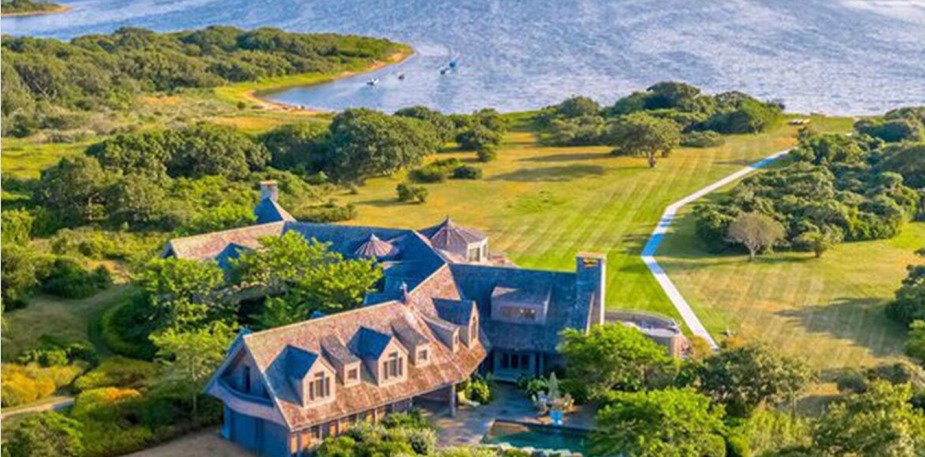 Barack Obama reportedly 'drastically reduced' his 60th birthday party plans at his sprawling Martha's Vineyard estate after accusations it was a 'super spreader' event.
UP to 700 guests and staff were set to attend Obama's lavish birthday bash on his $12 million waterfront estate on Saturday.
Advertisement – story continues below
Champagne communists like Oprah Winfrey, George Clooney and Steven Spielberg were supposed to attend Obama's gala.
Meanwhile, the peasants are told to stay home and mask up because of the so-called 'Delta' variant of Covid.
TRENDING: CodeMonkeyZ Speaks with Gateway Pundit: "What I Put Out on the Dominion Evidence is Roughly 1% of What We Are Holding"
Rules are for the rubes.
Psaki shamelessly defended Obama's birthday party plans and said he's allowed to have a super spreader event because he's been a 'huge advocate for vaccines.'
Advertisement – story continues below
Obama's birthday party has now been reduced to just close family and friends after public backlash.
"Due to the new spread of the Delta variant over the past week, the President and Mrs. Obama have decided to significantly scale back the event to include only family and close friends," Hannah Hankins, a spox for Obama, told The New York Times. "He's appreciative of others sending their birthday wishes from afar and looks forward to seeing people soon."
Source material can be found at this site.