By Silvio Canto, Jr.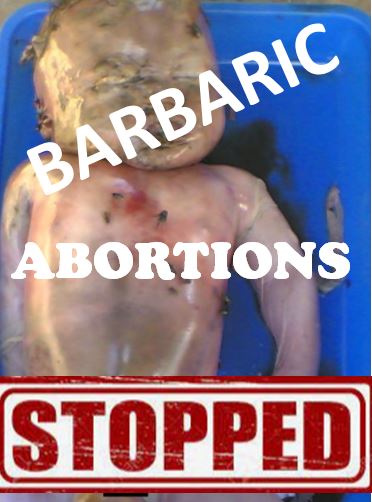 A few months ago, Governor Greg Abbott signed the "heartbeat law," and everyone on the left was screaming about going to the courts to fight for "reproductive rights."  Frankly, I thought we'd be in the courts by now rather than watching the new law go into effect.
So what happened?  Well, the law was written in such a way that it makes it difficult to challenge in the courts.  This is from the Texas Tribune:
One of the nation's most restrictive abortion bills — which bans abortions as early as six weeks into pregnancy — took effect at midnight after the U.S. Supreme Court did not take action on an emergency appeal by Texas abortion providers Tuesday.

The law prohibits abortions whenever an ultrasound can detect what lawmakers defined as a fetal "heartbeat," though medical and legal experts say this term is misleading because embryos don't possess a heart at that developmental stage.

Providers and abortion rights advocacy groups say this would affect at least 85% of the abortions taking place in the state. Many people don't know they are pregnant within the first six weeks.
But the state wouldn't enforce the law. SB 8 instead provides enforcement only by private citizens who would sue abortion providers and anyone involved in aiding or abetting an abortion after a "heartbeat" is detected.

The wording of the law says "any person, other an officer or employee of a state or local government entity in this state, may bring civil action" against anyone who performs an abortion or "aids or abets the performance or inducement of an abortion." Essentially, that means private citizens, not the state government, are in charge of enforcing the law, according to Caroline Mala Corbin, a professor of law at the University of Miami School of Law.

Anyone who successfully sues an abortion provider under this law could be awarded at least $10,000. And to prepare for that, Texas Right to Life has set up what it calls a "whistleblower" website where people can submit anonymous tips about anyone they believe to be violating the law.

"These lawsuits are not against the women," says John Seago with Texas Right to Life. "The lawsuits would be against the individuals making money off of the abortion, the abortion industry itself. So this is not spy on your neighbor and see if they're having an abortion."

This mechanism could allow SB 8 to skirt Roe v. Wade, the 1973 Supreme Court decision that legalized abortion, within some limits.
So did Texas just abort Roe?  I cannot say yes because the challenge to Roe has not reached the Supreme Court.  At the same time, the justices may be showing their hand and indicating that they are open to reviewing the 1973 opinion.  My guess is that the High Court will agree that states can regulate abortion, effectively killing Roe.
Supreme Court of the United States ruled 5-4 on Wednesday not to offer an emergency block of the new Texas law banning most abortions after six weeks of pregnancy while legal challenges to that law proceed in lower courts.
A narrow majority of justices held that the abortion-provider plaintiffs had failed to meet the high standard required for the Supreme Court to issue an injunction blocking a law before it goes into effect.
Justice Roberts explained that he was dissenting because an injunction would freeze the status quo while the courts work through whether Texas's law violates a constitutional right to abortion, narrowly leaving open the possibility that he could vote in favor of the law down the road.
The three liberal justices, Stephen Breyer, Sonia Sotomayor, and Elena Kagan issued strongly worded dissents against the Lone Star State's law.
Legal proceedings in the lower courts might not move forward until a citizen attempts to enforce it against an abortion provider, leaving the pro-life measure in effect indefinitely. The Supreme Court will also hear a major abortion case this term, Dobbs v. Jackson Women's Health, and it's possible that this case and other abortion cases will be held in abeyance until the Supreme Court renders a decision in that case.
The case is Whole Woman's Health v. Jackson, No. 21A24 in the Supreme Court of the United States.