Nancy Pelosi was greeted by loud, boisterous and angry English protesters during her stop in the North of England on Saturday.
The vicious liar was greeted by British civilians screaming, " Trump won!… You're not welcome here… Go back to Epstein Island!… We don't want you!… The whole world knows that Trump won the 2020 election!"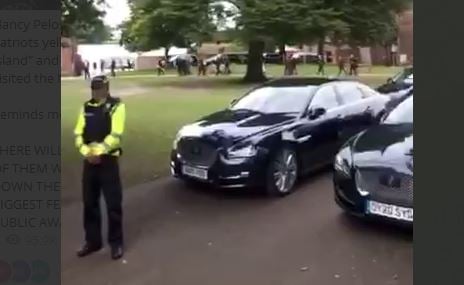 Advertisement – story continues below
Even England hates this vicious, hateful woman.
More protesters, "Repent!  Jesus is coming for you Nancy."
TRENDING: Crossing the Line: Nicki Minaj Exposes the Media Mafia; Posts Private Messages From Reporters Threatening Her Family Members
Pelosi is spreading her venom in England this week.
Advertisement – story continues below
Source material can be found at this site.