Dog the Bounty Hunter joined the search for Brian Laundrie who has gone missing after the disappearance and death of his girlfriend Gabby Petito.
Laundrie reportedly left his cellphone and wallet at his parrent's home after he was last seen departing their home two weeks ago.
Advertisement – story continues below
Brian Laundrie is being sought by federal authorities in relation to a grand jury indictment for his "activities following the death of Gabrielle Petito.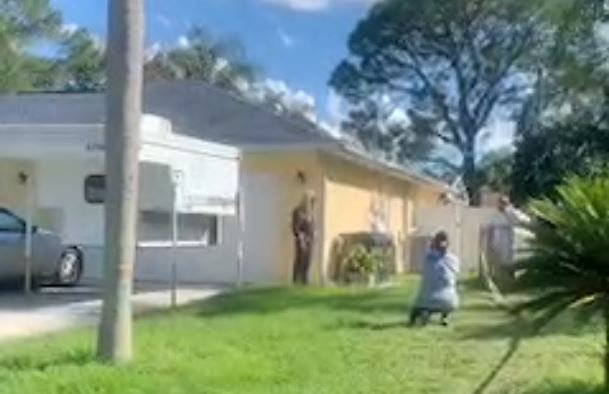 TRENDING: Exclusive: Pattern Identified in Arizona Audit Mirrors Michigan Scandal Revealed in DetroitLeaks Tapes on Provisional Ballots
Dog the Bounty Hunter made the stop at the Laundrie home
Dog the bounty hunter at the house https://t.co/C4o7kSmc4m

— Brian Entin (@BrianEntin) September 25, 2021
Advertisement – story continues below
Dog the Bounty Hunter told FOX News on Monday he has received over 1,000 tips from supporters on the Laundrie case.
Dog the Bounty Hunter joins Brian Laundrie manhunt, says he's received more than 1,000 leadshttps://t.co/eq6ivghciu

— Jim (@DAYUNITEDSTATES) September 27, 2021
Source material can be found at this site.