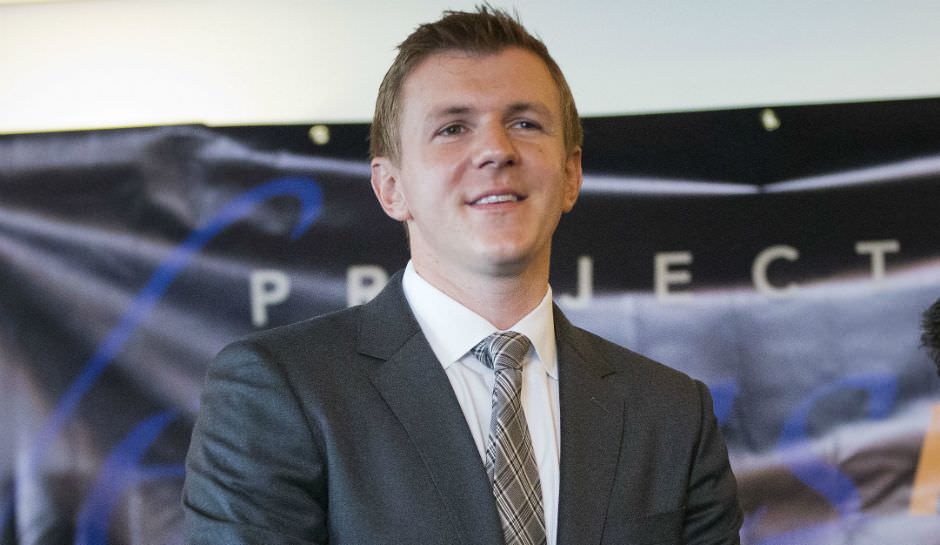 A federal judge on Thursday ordered the DOJ to stop extracting data from James O'Keefe's phones after the FBI raided his home.
Last Friday, the FBI conducted a raid of two New York addresses of people connected to Project Veritas as part of an investigation on how Ashley Biden's diary was made public shortly before the 2020 election.
Advertisement – story continues below
In October 2020, Ashley Biden contacted the feds and reported several items were stolen in a burglary, including her diary.
Project Veritas never published pages of Ashley Biden's diary, however, another conservative site did.
TRENDING: LIVE at 7 PM Eastern: NEW VIDEO of Election Fraud in Michigan Released Tonight by Michigan Investigators — LIVE VIDEO FEED
The FBI used Ashley Biden's diary as an excuse to raid O'Keefe's home and intimidate him since he's exposing the truth about voter fraud and Covid vaccines.
James O'Keefe's New York home was raided by FBI agents on Saturday morning in a stunning attack on the First Amendment and free press.
Advertisement – story continues below
United States District Judge of the United States District Court for the Southern District of New York Analisa Torres, a Barack Obama appointee ordered Biden's Justice Department to stop extracting date from O'Keefe's phones:
1. By November 12, 2021, the Government shall confirm via email that it has paused its extraction and review of the contents of Petitioner O'Keefe's phones;
2. By November 16, 2021, the Government shall provide the Court with its response to Petitioners' motion;
3. By November 19, 2021 Petitioners shall provide the Court with their reply, if any.
BREAKING! The federal court has just ordered the DOJ to STOP extracting data from our client, journalist James O'Keefe's phone, and ordered a hearing. Counsel for Project Veritas asked the court to do this yesterday! pic.twitter.com/nBrmf4myuj

— Harmeet K. Dhillon (@pnjaban) November 11, 2021
Source material can be found at this site.