Nothing to see here, folks.
Just another day of Joe Biden talking about the "great negro" of the day.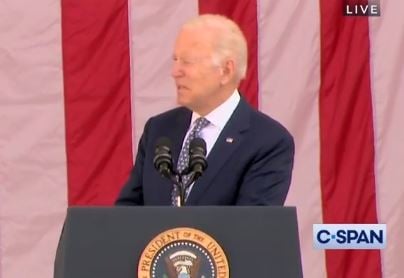 WOW!
Imagine this racist statement coming from ANY Republican.
Advertisement – story continues below
Watch the fun as the fake news mainstream media completely ignores this line by Biden.
WATCH: Biden tells a story about "the great negro at the time" Satchel Paige.pic.twitter.com/zm3wUsBO6r

— Election Wizard (@ElectionWiz) November 11, 2021
TRENDING: EXCLUSIVE: Elderly Vietnam Vet and Biden Political Prisoner BEGS FOR HIS FREEDOM and Help! MUST READ LETTER with VIDEO!
Source material can be found at this site.