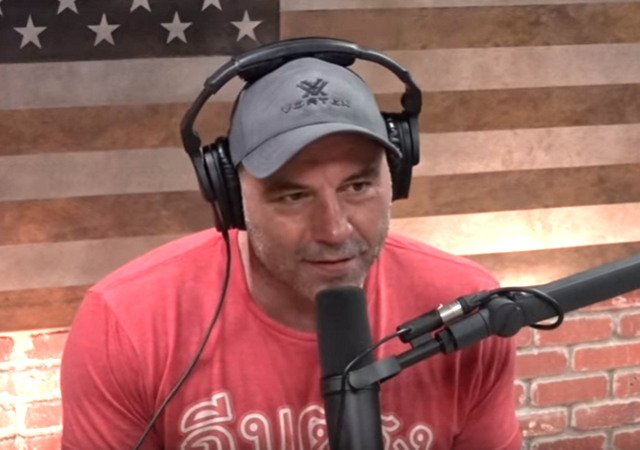 The liberal media has been on a quest lately to destroy Joe Rogan, with CNN being one of the loudest voices.
The funny thing is that Rogan reaches a massive audience compared to CNN, which has suffered a ratings imposion over the last year.
Advertisement – story continues below
Rogan knows this and called out CNN during a recent broadcast.
Townhall reports:
TRENDING: BREAKING: The Gateway Pundit Signs Agreement with True the Vote – Includes Never Before Seen Video from Major Battleground State for Ballot Trafficking Investigation
Joe Rogan Slams CNN: 'People Know That They're Full of S***'

Last week, podcast host Joe Rogan ripped into CNN, calling the network "smug," "preposterous," and saying that they "disseminate propaganda."

Advertisement – story continues below

Rogan made the remarks in a recent episode of "The Joe Rogan Experience" with guest James Lindsay. Lindsay is the founder of New Discourses, a platform that pushes back against political correctness and "where we can start taking back our terms and our societies and using them the ways we want to."

In the interview, Rogan and Lindsay discussed CNN's low 2021 ratings. Rogan said it's a result of CNN's "preposterous" coverage that "disseminate[s] propaganda."

"They [CNN] have to know that they've destroyed their business," Rogan said.

"They have no credibility left," Lindsay responded.

"And they have to think that, the thing about the 90 percent drop in the ratings last year, they want to say that it's because of scandals," Rogan added, explaining that two producers on staff were "busted being pedophiles."

Advertisement – story continues below

"Two high level producers," Lindsay added.

"But most people don't know that, though. Most people aren't aware of that. Because they never even covered it," Rogan said.

"Right. It's that their programming sucks," Lindsay responded.

"It's not just that it sucks, but it's preposterous. It's preposterous," Rogan continued.
Advertisement – story continues below
Watch the video:
Joe Rogan and @ConceptualJames on how CNN destroyed CNN. pic.twitter.com/2yntLwEK9c

— Mythinformed MKE (@MythinformedMKE) January 20, 2022
CNN should try fixing their own problems before they go around attacking others.
Advertisement – story continues below
Cross posted from American Lookout.
Source material can be found at this site.