The 30-year fixed mortgage rate hit 6.875% on Monday. The current rate is two percentage points higher than last month.
BlackRock licking their chops waiting for the middle class to implode so they can buy up everything on the cheap and rent it back at inflated levels two years out!

— Inflation Tracker (@TrackInflation) April 19, 2022
Advertisement – story continues below
This is what happens to your mortgage payment when rates go from 2% to 7%. Absolute blood bath. https://t.co/2qLHD226Ns pic.twitter.com/hlgBRxUnKy

— Inflation Tracker (@TrackInflation) April 19, 2022
TRENDING: Emails Reveal Secret Service Agents Furious Over Biden White House Lies Over Their Dangerous German Shepherd: Judicial Watch
This is the highest 30-year rate since 2002.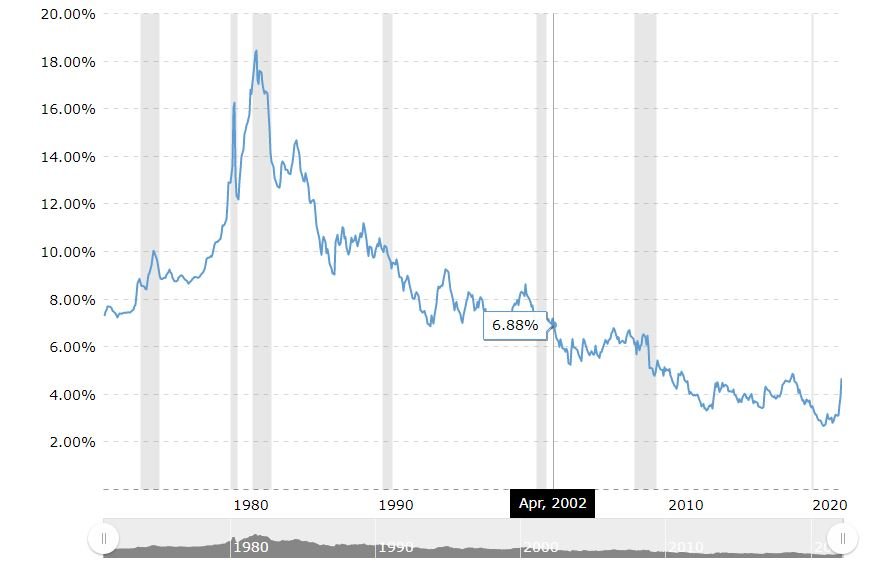 Advertisement – story continues below
The rate is based on having a pretty good credit score and putting 20% down on the purchase.
Money.com reported:
Rates for most other loan categories increased as well, although not quite so dramatically. The average rate on a 15-year fixed-rate loan, however, moved lower.

Money's daily mortgage rates reflect what a borrower with a 20% down payment and a 700 credit score — roughly the national average score — might pay if he or she applied for a home loan right now. Each day's rates are based on the average rate 8,000 lenders offered to applicants the previous business day. Freddie Mac's weekly rates will generally be lower since they measure rates offered to borrowers with higher credit scores.
Source material can be found at this site.