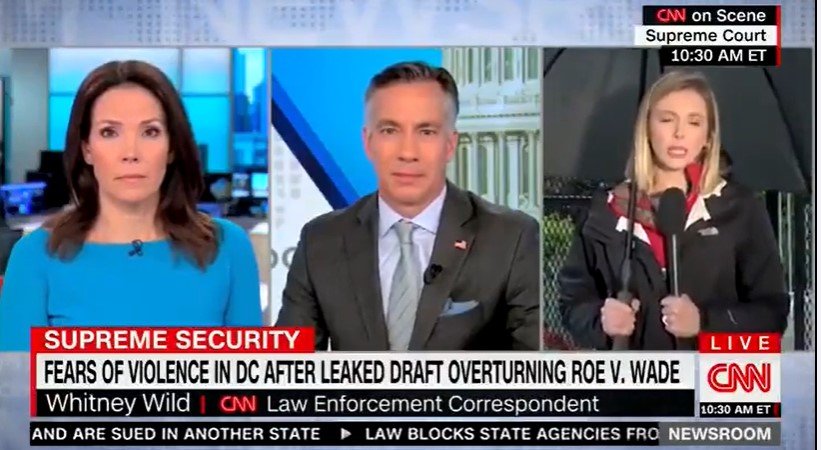 Leftists are out protesting tonight outside the homes of conservative US Supreme Court Justices. This is unprecedented in American history.
Justice Kavanaugh's alleged neighbor organized one of the pro-abortion protests today outside of his home.
Advertisement – story continues below
So far not a single Democrat has condemned these protests. Not a single one.
And on top of all of the potential for violence CNN started its gaslighting again.
TRENDING: EXCLUSIVE: WHO Propaganda Outlet from France Attacks Gateway Pundit Reporting and Dr. Li Who Claims COVID Was Created in a Lab and Released Intentionally by China
CNN ran a segment this weekend warning of "far-right" following the leaked Roe v. Wade decision.
This is just crazy.
Advertisement – story continues below
Maybe Chris Wray's FBI is planning another fake terrorist attack?
From CNN: "Law enforcement sources … tell us that they are closely monitoring social media chatter that suggests there is a potential for violence against abortion clinic providers, abortion clinic staff, members of the Judiciary…"
Source material can be found at this site.