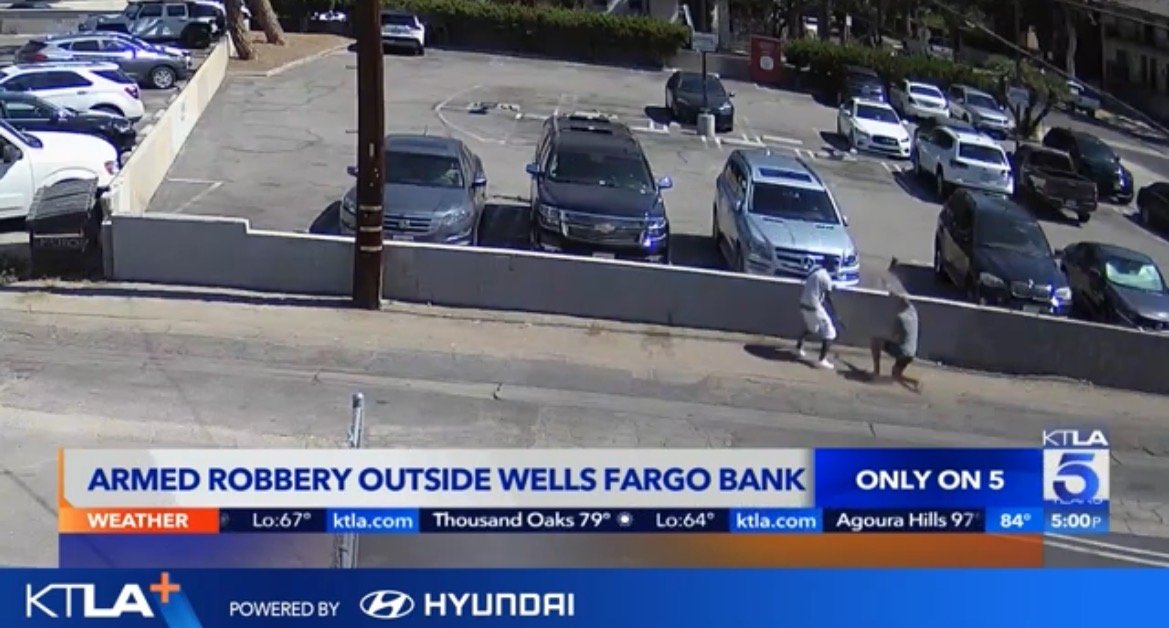 Did a bank employee tip off the robber?
Los Angeles, California – An armed robber specifically targeted a customer walking out of a Wells Fargo bank with $10,000 in cash in a broad daylight heist.
Advertisement – story continues below
According to KTLA 5, the victim was inside the bank for 40 minutes while bank tellers prepared his cash withdrawal of $10,000 at 10:30 am on Tuesday.
Meanwhile, a dark-colored Mercedes is seen on surveillance video pulling into the parking lot of the Wells Fargo on Ventura Blvd in Sherman Oaks.
TRENDING: Did Joe Biden Just Announce He Has Cancer in Garbled Climate Change Speech? (VIDEO) …Update: White House Responds
It appears the men inside of the Mercedes waited for the customer to walk out of the bank with his bag of cash.
The armed robber ignored all of the other customers walking out of the bank and specifically targeted the man with $10,000 in cash.
Advertisement – story continues below
Was the robber tipped off by a bank employee or did the robbers just notice the money bag in the man's hand?
After a quick scuffle, the victim jumped over a retaining wall, threw his bag of money at the robber and yelled, "Don't shoot! Don't shoot!"
The victim's father told KTLA 5 that the 'security guard' patrolling the bank is more like a doorman because he is told not to do anything under any circumstances.
The robbers got away with the $10,000.
WATCH:
Advertisement – story continues below
Source material can be found at this site.