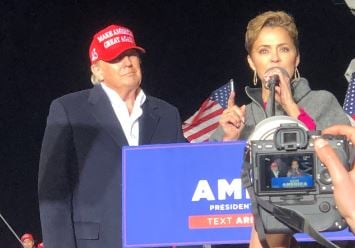 The Republican Nominee for Arizona Governor, Trump-Endorsed Kari Lake, has responded to the FBI's raid on President Trump's Mar-a-Lago, naming it "one of the darkest days in American history."
The Gateway Pundit reported that President Trump's Florida home was unexpectedly raided by the FBI, and his safe was broken into on Monday night.
Advertisement – story continues below
BREAKING: PRESIDENT TRUMP'S MAR-A-LAGO HOME RAIDED BY JOE BIDEN'S FBI — BREAK INTO HIS SAFE!
"It is prosecutorial misconduct, the weaponization of the Justice System, and an attack by Radical Left Democrats who desperately don't want me to run for President in 2024," President Trump said in a statement.
TRENDING: Judge Bruce Reinhart Who Signed Warrant to Raid Trump's Home at Mar-a-Lago Previously Worked for Jeffrey Epstein — Please Help TGP In Our Legal Quest to Get Epstein Client List
This was an attack on our Country and We The People.
Advertisement – story continues below
"This illegitimate, corrupt Regime hates America and has weaponized the entirety of the Federal Government to take down President Donald Trump," said Kari Lake.
Kari Lake is running on a platform of getting to the bottom of the Stolen 2020 Election in Arizona and standing up to the illegitimate Biden Regime.
Arizona needs a tough warrior like Kari Lake to secure its elections and wide-open southern border using the 10th Amendment.
In her statement, Lake declared, "we must FIRE the Federal Government."
Advertisement – story continues below
FULL STATEMENT: ?? pic.twitter.com/5yFEdelAW0

— Kari Lake for AZ Governor (@KariLake) August 9, 2022
Lake also shared her disgust on President Trump's Truth Social platform with multiple posts comparing Biden to the tyrant, King George, and calling him out for turning against We The People.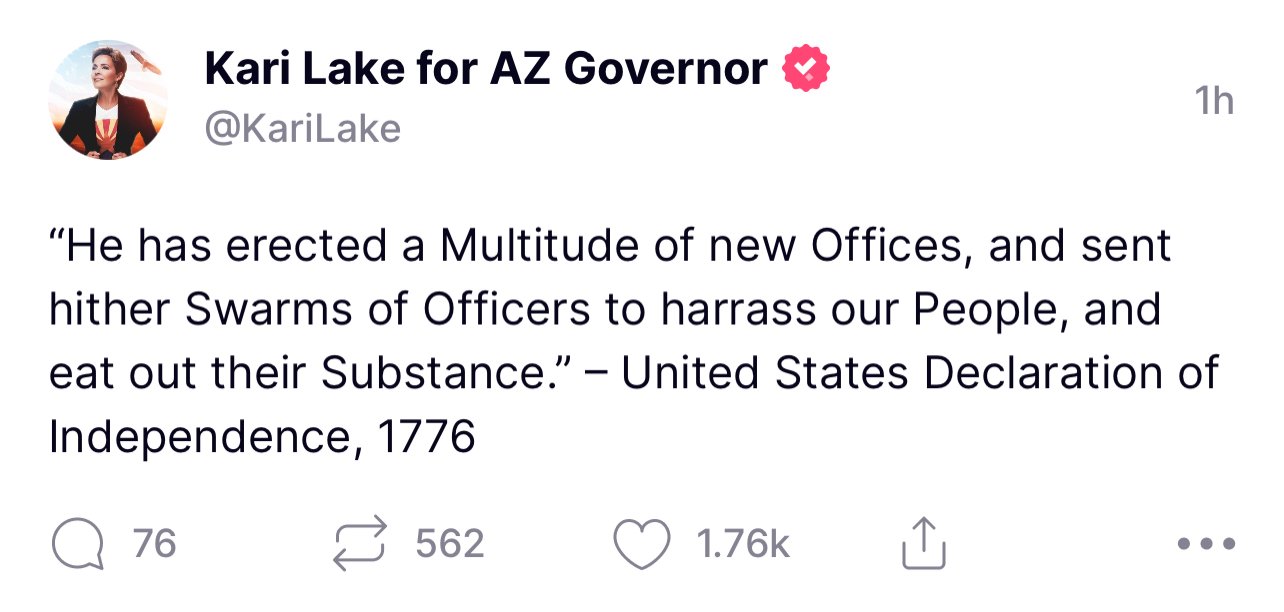 Advertisement – story continues below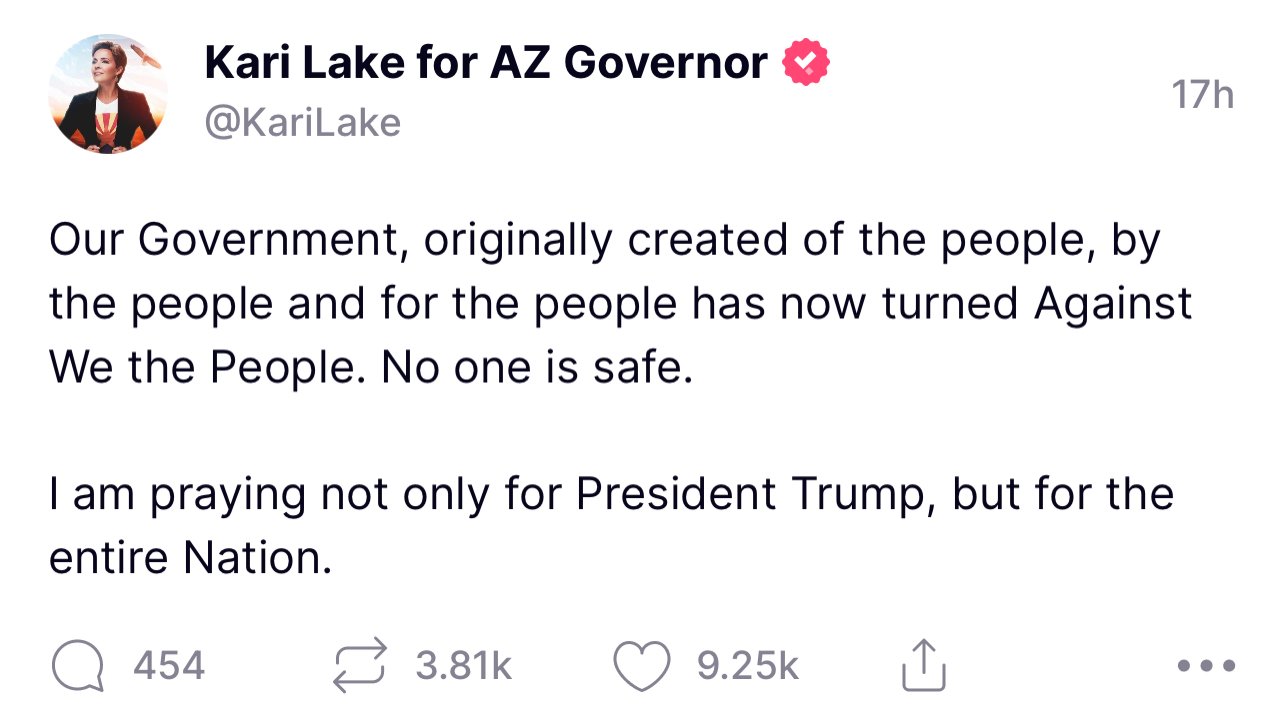 Governors across the Country must join Kari Lake in rejecting the illegitimate Biden Regime.
Source material can be found at this site.