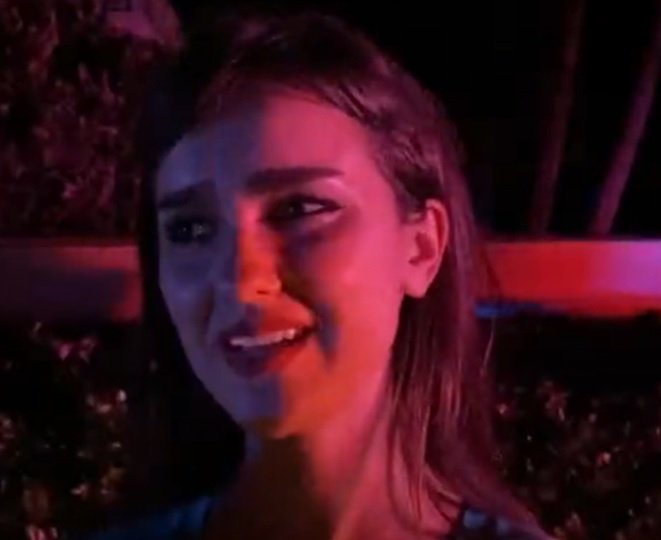 Kristina Malimon and her mother escaped communist Moldova and came to the United States only to be persecuted on false charges by the Biden regime for protesting legally on Jan 6.  Ms. Malimon showed up outside Mar-a-Lago last night and shared her support for President Trump. 
Far-left Buzzfeed was happy to report that Ms. Malimon was arrested for legally protesting on Jan 6.  Buzzfeed ignores the stolen 2020 Election and accuses beautiful and innocent protesters like Ms. Malimon and her mother of being involved in a coup.  Everything is upside down with liberals.
Advertisement – story continues below
Kristina Malimon, 28, was arrested on charges of unlawful entry and violating curfew. Her mother, Yevgeniya Malimon, 54, was also arrested on the same charges.

Malimon is the vice chair for the Young Republicans of Oregon. According to her bio on the organization's website, she is also an ambassador to Turning Point USA and Liberty University's pro-Trump think tank, the Falkirk Center. She is also listed as a delegate for the Multnomah County Republican Party.
TRENDING: BREAKING: PRESIDENT TRUMP'S MAR-A-LAGO HOME RAIDED BY JOE BIDEN'S FBI — BREAK INTO HIS SAFE!
Ms. Malimon and many others were outside Mar-a-Lago on Monday night after President Trump had his residence ransacked by Biden's FBI gang in what appears to be an illegal search and seizure by the Biden-Obama Deep State.
Ms. Malimon shared a bit about her and her mother's story.
Advertisement – story continues below
It's really sad to see what's happening here, the things that our President is going through.  We relocated to the United States from the former Soviet Union from Moldova and we moved her for freedom of religion.  And the things that my mom and I have gone through with Jan 6.  We were arrested and our charges are not truthful.  And…it's going to be two years very soon and our court process is still going on.
Her words for President Trump were as follows:
Please stay strong.  We are praying for him daily and our whole family does, and I know the United States, we're founded on God's word and Americans are people of faith.  And it's so important for us to stand strong in faith right now and in prayer.  And it's so important for President Trump to stand strong for all of us.  We really need him out there.
Source material can be found at this site.