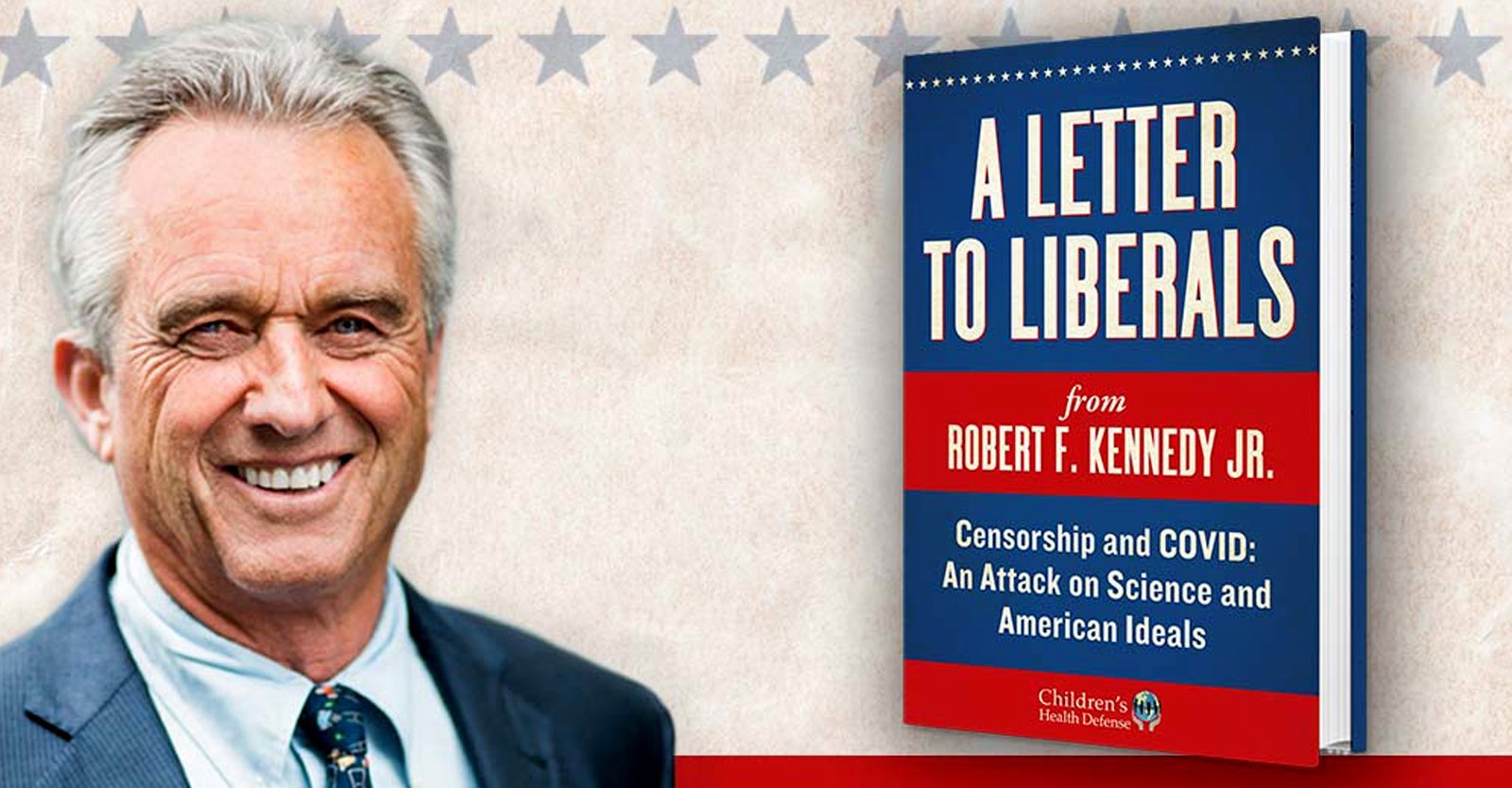 The Gateway Pundit's Jim Hoft will interview Robert F. Kennedy, Jr. Tuesday.
The two will discuss his new book "A Letter to Liberals" his latest book challenging "lockdown liberalism's" embrace of tyrannical policies that were at one time an affront of their cherished precepts.
Advertisement – story continues below
The book is available on the Children's Health Defense website.
We will also discuss the recent big tech censorship on Bobby Kennedy's organization. Last week Facebook and Instagram deplatformed the Children's Health Defense Fund over bogus "misinformation" accusations.
TRENDING: JOHN SOLOMON: Memos Reveal Biden White House Worked Directly with DOJ, National Archives to Instigate Criminal Investigation into Trump's Handling of Documents
And, we will ask Mr. Kennedy about the news on Monday that Dr. Tony Fauci will be retiring.
Robert Kennedy, Jr published "The Real Anthony Fauci," a number one best seller on Amazon and The New York Times in 2021. Over 1,000,000 million copies were sold despite the mainstream media and big tech attacks on the book and its author.
Advertisement – story continues below
We are really looking forward to this interview.
The Gateway Pundit interview will start at 4:30 PM Central Time (2:30 PT) on Tuesday afternoon.
You can watch the interview at The Gateway Pundit and on Rumble.
Source material can be found at this site.