"Show me the man and I'll show you the crime."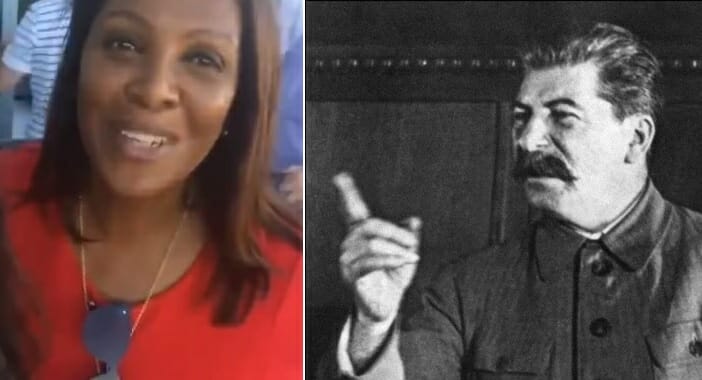 Advertisement – story continues below
New York Attorney General Letitia James is set to make a *major announcement* at 10:30 am ET on Wednesday.
AG James did not provide any details on what the press conference is about.
TRENDING: "You Can't Have Your Cake And Eat It" – Special Master Raymond Dearie Blasts Trump's Lawyers in Preliminary Conference
Letitia James' office previously rejected a settlement offer from President Trump's lawyers.
AG James is investigating whether the Trump Organization inflated values of some of its properties.
Advertisement – story continues below
Letitia James has been harassing Trump and his family…just as she promised.
In November 2018 after her election, Letitia James immediately began cursing and threatening President Donald Trump.
WATCH:
First listen to this profanity language

Now imagine a conservative would've said this and Obama is President

She is the newly elected Attorney General of New York pic.twitter.com/Gmk7JwEiyk

— Joel Fischer ?? (@realJoelFischer) November 10, 2018
Advertisement – story continues below
DEVELOPING…
Source material can be found at this site.