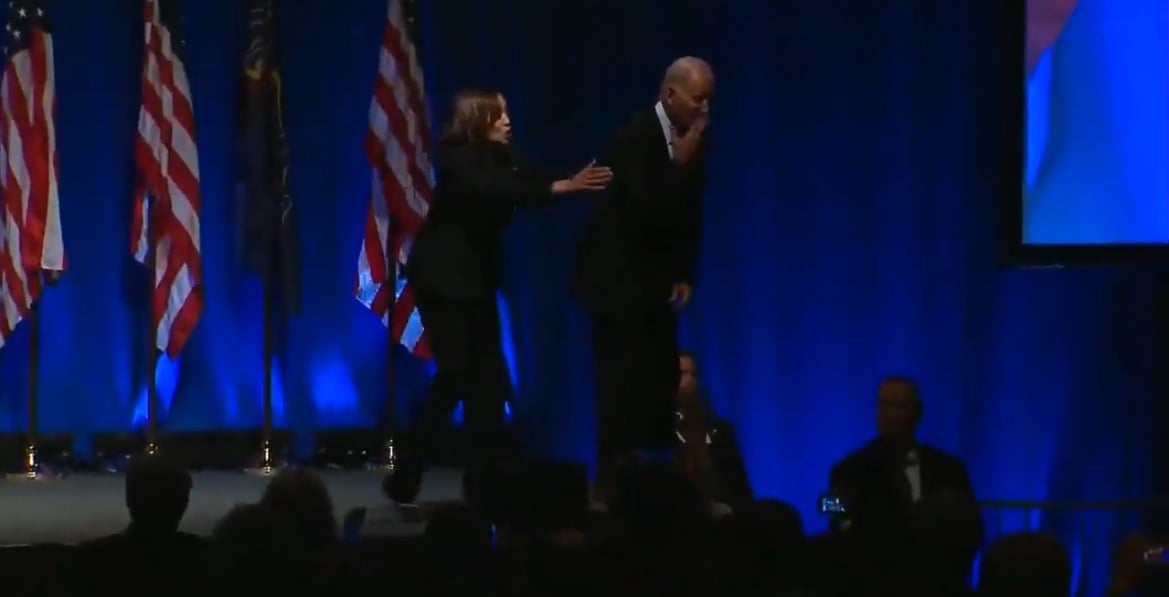 Joe Biden and Kamala Harris Friday evening appeared at a Democrat campaign event at the Philadelphia Convention Center in Pennsylvania.
The joint appearance was super awkward.
Advertisement – story continues below
Kamala Harris had to keep old Joe from falling off the stage.
Someone (perhaps a child) caught Biden's eye so he shuffled over to the edge of the stage and pretended he was going to jump.
TRENDING: This is Weird? Pelosi Assailant David Depape Was In His Underwear When Police Arrived – Yanked the Hammer from Paul Pelosi
Kamala Harris panicked when she thought Joe Biden was going to jump off the stage.
Advertisement – story continues below
Harris grabbed Joe Biden and instructed him to back away from the edge, but he ignored her.
Biden eventually turned around and jogged away.
And the Democrat-media complex expects us to believe these two clowns got 81 million votes in 2020.
WATCH:
Advertisement – story continues below
A step away from the presidency. If Kamala wanted to be president all she'd have had to do was to not stop him from walking off the edge. Awful. pic.twitter.com/GNev3DsRZD

— Ian Miles Cheong (@stillgray) October 29, 2022
Source material can be found at this site.