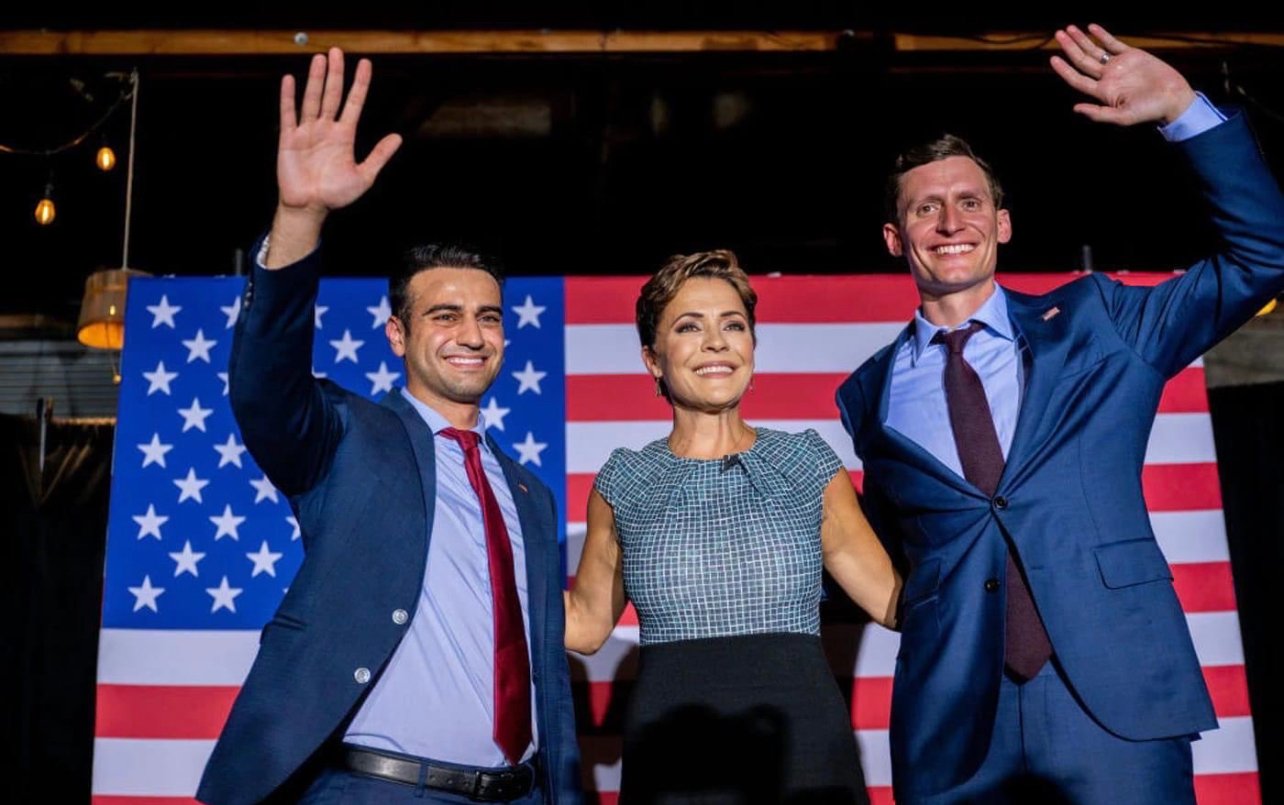 Trump-Endorsed Arizona Gubernatorial Nominee Kari Lake and Trump-Endorsed Senate Nominee Blake Masters are set to rally with Mercedes Schlapp and Trump DNI Ric Grenell in Tempe, Arizona.
The Gateway Pundit reported earlier that establishment forces are trying to stop Kari Lake. Lake released a thank you letter addressed to outgoing Rep. Liz Cheney, hilariously thanking her for not endorsing her.
Advertisement – story continues below
Kari Lake tweeted earlier that she raised over $300k from Liz Cheney's anti-endorsement and she is trying to raise $300k more to take her across the finish line on November 8.
TRENDING: EXCLUSIVE: Two Far-Right Websites Attributed to David DePape to Smear Conservatives Were FABRICATED – They Were Created Friday and Deleted Saturday
Donate to Kari Lake here!
This is HUGE! Thanks to my biggest fundraiser @Liz_Cheney coming out against me… we raised over $300K yesterday!

Let's raise $300K TODAY! Donate in Liz's name! ?

CLICK THIS LINK: ??https://t.co/Rk4FlDA1CH

— Kari Lake (@KariLake) October 29, 2022
Advertisement – story continues below
The Gateway Pundit reported that Lake also rallied last night with Trump-Endorsed Senate Nominee Blake Masters, and Trump-Endorsed Arizona Attorney General Nominee Abe Hamadeh.
WATCH LIVE: Kari Lake's Halloween Fest Rally With Blake Masters And Abe Hamadeh In Mesa, Arizona
Kari Lake's opponent, Democrat Katie Hobbs, is still campaigning from the basement and refuses to debate Kari Lake.
Watch tonight's rally live below:
Source material can be found at this site.