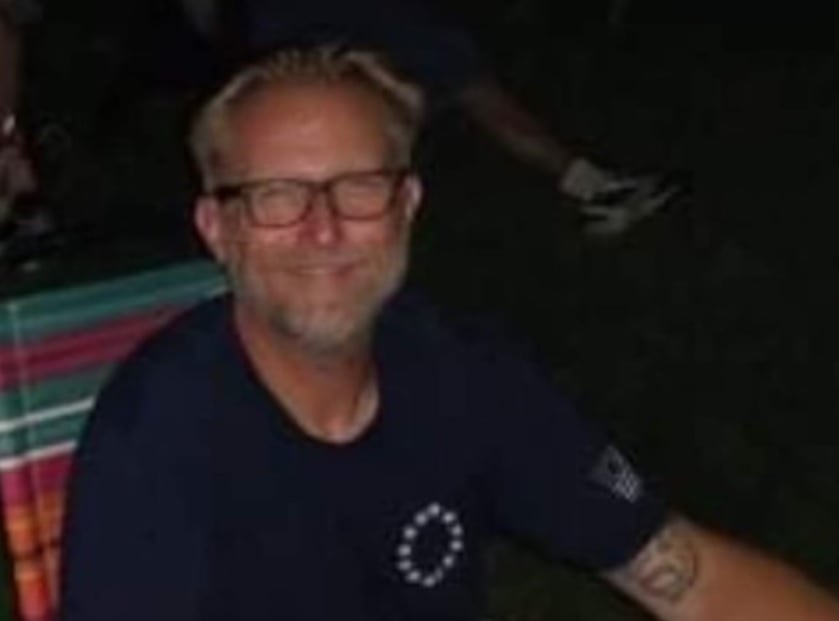 An Army veteran that served as a combat medic and Proud Boys member, Chrestman entered the US Capitol on January 6, 201 with other members of the Proud Boys organization.
Advertisement – story continues below
Chrestman is allegedly seen on numerous videos of the Capitol grounds wielding an ax handle and stirring up the crowd with raucous chants.
TRENDING: War Room: MTG says She Talked to Kevin McCarthy and There Will be NO FUNDING for latest Special Counsel Investigation of Trump (VIDEO)
Advertisement – story continues below
"The FBI told us to come outside. We walked out the door with our hands up. My wife in her robe and myself in a T-shirt and Levis. It was so damn cold on that February morning. Dozens of SWAT officers pointing rifles and automatic weapons at us. When I asked what my charges were a short grumpy SWAT officer waddled up and screamed at me, 'Do I look like I give a f*** what your charges are?!'
Advertisement – story continues below

An estimated six hundred men and women have been apprehended by the Federal Bureau of Investigations for protesting the stolen election on Capitol Hill on January 6 and are suffering horribly at the hands of our corrupted government.
Most of Joe Biden's political prisoners are being denied due process, held without bail, have yet to be convicted of a crime and are languishing in solitary confinement as they lose their livelihoods waiting month after month for a crooked judge and jury in Washington DC to begin to adjudicate their case.
** Please help support  Chrestman's legal fees here.**
Source material can be found at this site.