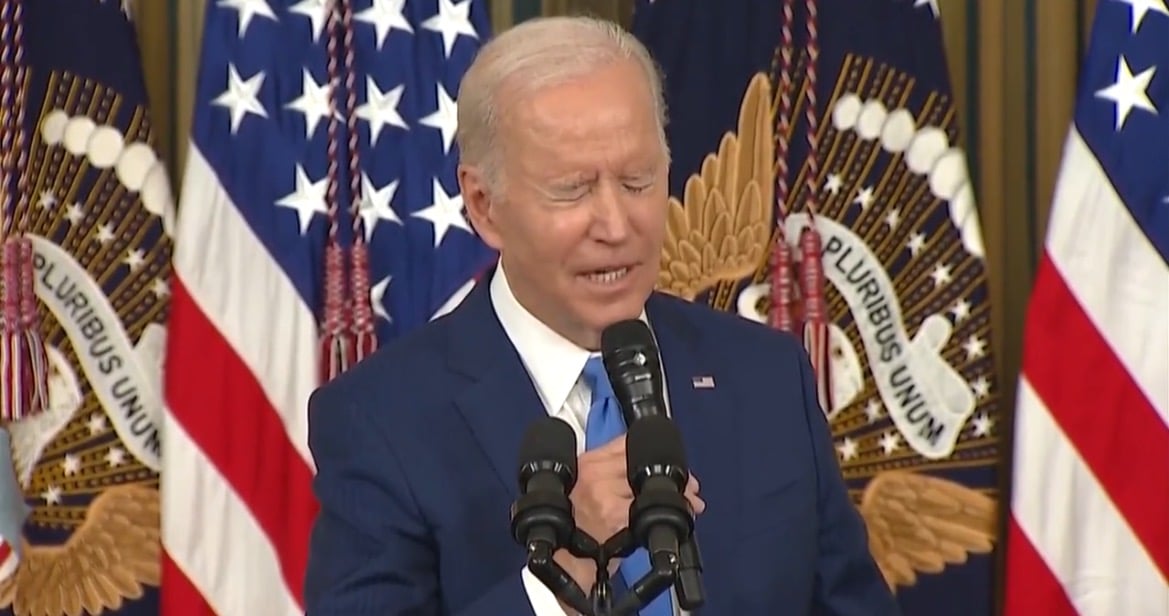 Joe Biden's personal lawyers found more classified documents in the president's private library than previously known.
On Saturday it was revealed at least 5 more classified documents were discovered in at Biden's Wilmington home.
Advertisement – story continues below
CBS News Friday night reported at least 20 classified documents were discovered so far.
According to Joe Biden's lawyer, Bob Bauer, Biden's personal lawyers do not have security clearances so as soon as they saw the documents marked classified, they stopped the search.
TRENDING: BREAKING UPDATE: Arizona Court Of Appeals Schedules Conference In Kari Lake's Election Lawsuit, Agrees Case Should Be Expedited!
For this reason, this is why the actual number of classified documents stored at Biden's private residence is not known, the lawyer said.
NEW: Five additional pages with classification markings were discovered at President Biden's home in Wilmington on Thursday night, and immediately turned over to DOJ officials at the house. pic.twitter.com/E5sGBiOYee

— Matt Viser (@mviser) January 14, 2023
Advertisement – story continues below
On Monday it was revealed top secret intelligence documents related to Ukraine, UK and Iran were found in Joe Biden's private office shortly before the 2022 midterm elections.
Joe Biden stored top-secret files with the "sensitive compartmented information" (SCIF) designation at Penn Biden Center in DC.
Government officials discovered more classified documents at Joe Biden's Delaware home – in the garage.
This is a breaking story…please refresh page for updates.
Source material can be found at this site.