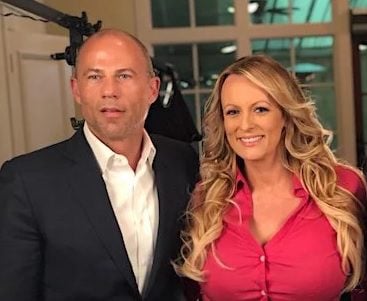 Meanwhile, the Biden Crime Family was just caught with documents that show they were collecting millions from the Chinese Communists.
President Trump will not refuse to surrender if corrupt Manhattan District Attorney Alvin Bragg indicts him next week in the already played-out Stormy Daniels case.
Almost one year ago this month the 9th Circuit Court issued a final ruling in the case brought against Trump by disgraced attorney Michael Avenatti and Stormy.
Daniels was ordered to pay President Trump $300,000 in legal fees.
But now, less than a year later, Alvin Bragg allowed this played-out case back in his New York City courtroom so he can indict America's most popular president in history by vote count.
And the next junk lawsuit against President Trump is about to be this week's headlines.
And senile Joe Biden, and the Biden crime family, sleep soundly.
The New York Daily News reported:
Former President Donald Trump will not refuse to surrender if the Manhattan district attorney criminally indicts him, his lawyer told the Daily News Friday.

"There won't be a standoff at Mar-a-Lago with Secret Service and the Manhattan DA's office," Joe Tacopina said.

DA Alvin Bragg is believed to be on the cusp of nearing a charging decision in his office's long-running investigation into Trump and his business dealings.

If Trump is charged, he must surrender to New York authorities and appear in court to enter a plea to the charges. A judge could theoretically agree to conduct the hearing remotely, but no criminal defendants are being arraigned virtually at present, according to Lucian Chalfen from the Office of Court Administration.
Source material can be found at this site.