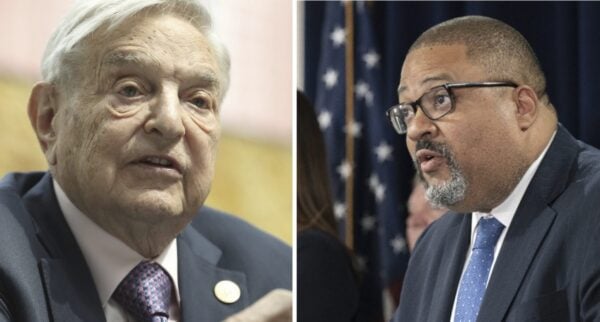 Earlier today President Trump announced that he was going to be indicted on Tuesday on made-up charges by the Soros-backed New York DA Alvin Bragg.  Not everyone in the corrupt Manhattan office of the DOJ was reportedly behind the indictment. 
President Trump announced today that the corrupt Soros-backed DA in New York is going to arrest him on bogus charges on Tuesday.
President Trump Says He Will Be Arrested Tuesday, Calls for Protests
According to John Cardillo the attorneys in New York are not in agreement with the Soros-backed DA's bogus case against President Trump.
NYC law enforcement sources telling me that the Manhattan DA's office is "in chaos."

They're telling me about 60% of the office wants no part of this and wishes Bragg and Reiss would just stop the nonsense.

They all know there is no crime.

Apparently all being driven by a… https://t.co/eNmjX65w6v

— John Cardillo (@johncardillo) March 18, 2023
Joe Biden and his son Hunter and his brother Jim have multiple incidents of corruption and crimes.  Extortion, bribery, pay-for-play, drugs, hookers – these are all known commodities in the Biden clan and the corrupt NY DA goes after President Trump on a make-believe crime.
The Bidens are getting rich destroying America. 
Source material can be found at this site.