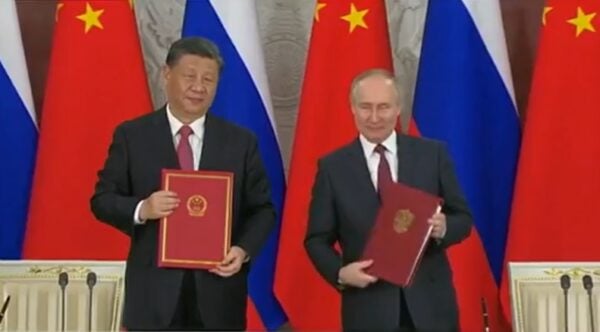 Xi Jinping and Vladamir Putin held meetings last week in Moscow signing new agreements between the two countries.
Turkey announced it will support China's peace deal for Ukraine if it creates a foundation of negotiations.
Erdogan spokesman Ibrahim Kalin made the announcement on Sunday.
Ankara will support China's peace plan to resolve the situation in Ukraine if it creates a "foundation for negotiations." This was stated by the official representative of the President of Turkey, Ibrahim Kalin. pic.twitter.com/TdoQfR96Ip

— Geo_monitor (@colonelhomsi) March 26, 2023
More – Kalin believes that Western countries do not want to "give credit for trust" to China and seek to "neutralize the consequences of Xi Jinping visit to Moscow", and therefore ignore the Chinese initiative on Ukraine.
Turkey will support China's peace plan for Ukraine if it creates a "foundation for negotiations."
This was announced by Erdogan's representative, Ibrahim Kalin, in an interview with the Turkish NTV channel.

He noted that the West ignored the Chinese plan in order "not to give… pic.twitter.com/WZxK789SIh

— GraphicW (@GraphicW5) March 26, 2023
Turkey mid.ru reported.
Turkey intends to carefully study the proposals of the People's Republic of China to resolve the conflict in Ukraine. The West deliberately ignored China's peace plan, Turkish President's spokesman Ibrahim Kalin told NTV.
"From the beginning, we have adhered to a balanced policy that opposes war," said a spokesman for President Recep Tayyip Erdogan. – China has proposed initiatives that require in-depth study.
According to Kalyn, Ankara is ready to support China's peace plan if these initiatives lay the groundwork for negotiations between Ukraine and Russia. The official representative of the Turkish president believes that Western countries have deliberately ignored Beijing's proposals. Moreover, after his trip to the United States, he is sure that they want to continue the confrontation between Moscow and Kiev.
Source material can be found at this site.