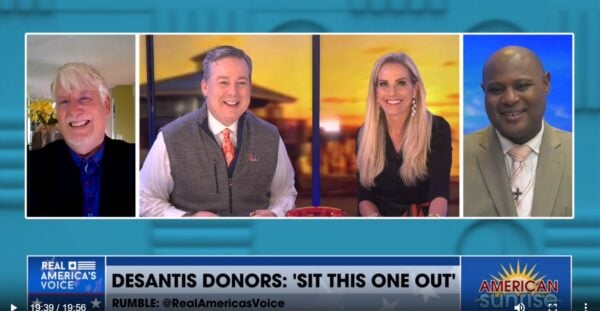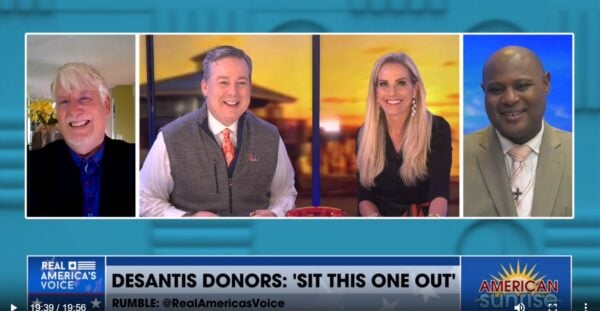 American Sunrise with Ed Henry, Karyn Turk, and Terrance Bates, shared segments from President Trump's rally in Waco, Texas on their show Monday morning. 
They also shared Ted Nugent playing the Star Spangled Banner and Joe Hoft from The Gateway Pundit reported on new election systems used in 2020 that have some material issues. 
On Monday, American Sunrise discussed President Trump's weekend rally and shared statements from President Trump.  The hosts also shared Ted Nugent's powerful rendition of the National Anthem on the electric guitar at the rally.
In addition, recent posts by TGP's Joe Hoft were discussed.  The topic of the 2020 Election was raised and Joe Hoft discussed his books on the subject, including his conclusion that the 2020 Election should never have been certified because of the numerous issues identified in the election.
Joe discussed the recent TGP piece on election system companies, Knowink and Tenex Solutions.
Two Radical Obama-Appointed Judges Rule in Favor of Stacey Abrams in Her Attempt to Steal Election
The show moved on to discuss some of the big-dollar donors behind Ron DeSantis that are reportedly pulling their money back.
Ron DeSantis Says He's Not Interested In Being Trump's VP Pick, "I'm An Executive Guy"
Ed Henry concluded with this:
"I think it was Kari Lake at CPAC who said, '81 million my bleep'."
See the segment below:
Source material can be found at this site.