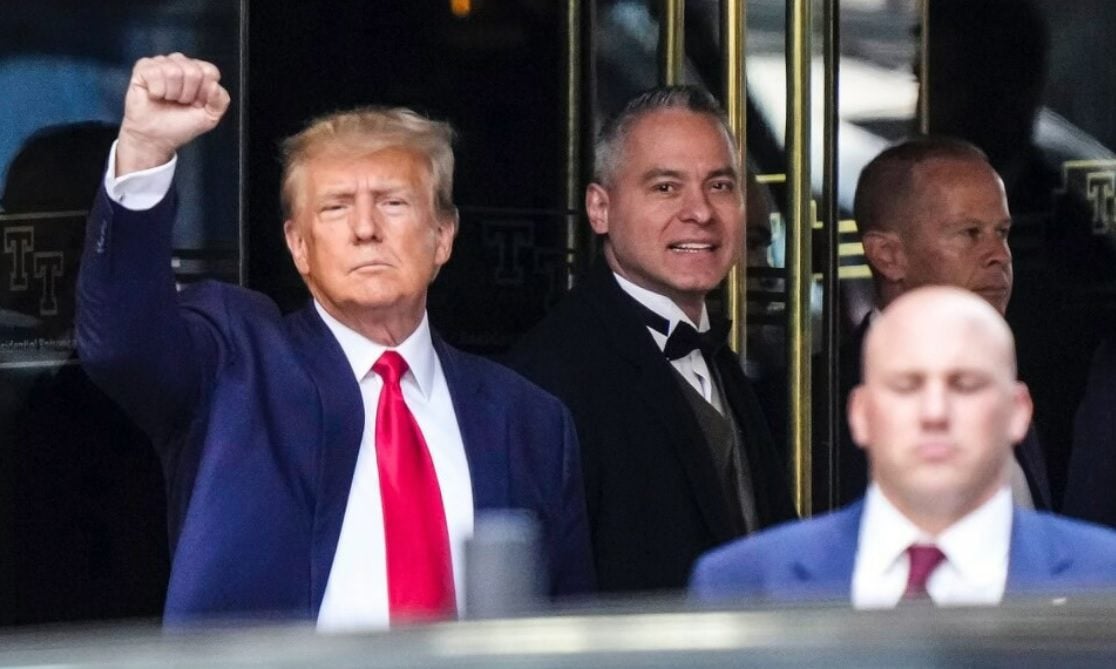 President Trump will return to the sh*t hole of New York City this week for AG Letitia James' fraud case.
Letitia James in September announced a lawsuit against former President Donald Trump and his family.
AG James has been investigating whether the Trump Organization inflated values of some of its properties.
"Today, I filed a lawsuit against Donald Trump for engaging in years of financial fraud to enrich himself, his family, and the Trump Organization." Letitia James said on September 21.
Letitia James said her office is seeking to:
Make Trump pay $250 million.
Ban the Trumps from running NY businesses for good.
Ban Trump and Trump Org from buying commercial real estate in NY for 5 yrs.
We're making a criminal referral to the US Department of Justice
"With the help of Donald Jr., Eric, Ivanka, and other defendants, Trump variously unlawfully inflated and deflated his net worth by billions to obtain and satisfy loans, get insurance benefits, and pay lower taxes. In short, he lied to gain massive financial benefits for himself," Letitia James said in September.
"We found that Trump, his family, and the Trump Org used fraudulent and misleading asset valuations over 200 times in 10 years on his annual financial statements. These statements were then used to obtain hundreds of millions of dollars in loans and insurance coverage,' she added.
Trump is expected to plead the fifth this week, The New York Post reported.
The New York Post reported:
Former President Donald Trump is due back in the Big Apple this week to be grilled for the second time by New York Attorney General Letitia James, who is probing the Trump Organization's business practices, law-enforcement sources told The Post on Monday.

Trump is expected to plead the Fifth — or refuse to answer questions to avoid potentially incriminating himself — as he did when he was quizzed by the AG's office in the case last year, sources from multiple agencies said.

He is due to fly up from his home in Florida on Wednesday night for questioning by James' prosecutors at her Manhattan offices Thursday morning, sources said.

Trump's civil lawyer Monday declined to comment to The Post on whether her client would be deposed this week.
Source material can be found at this site.