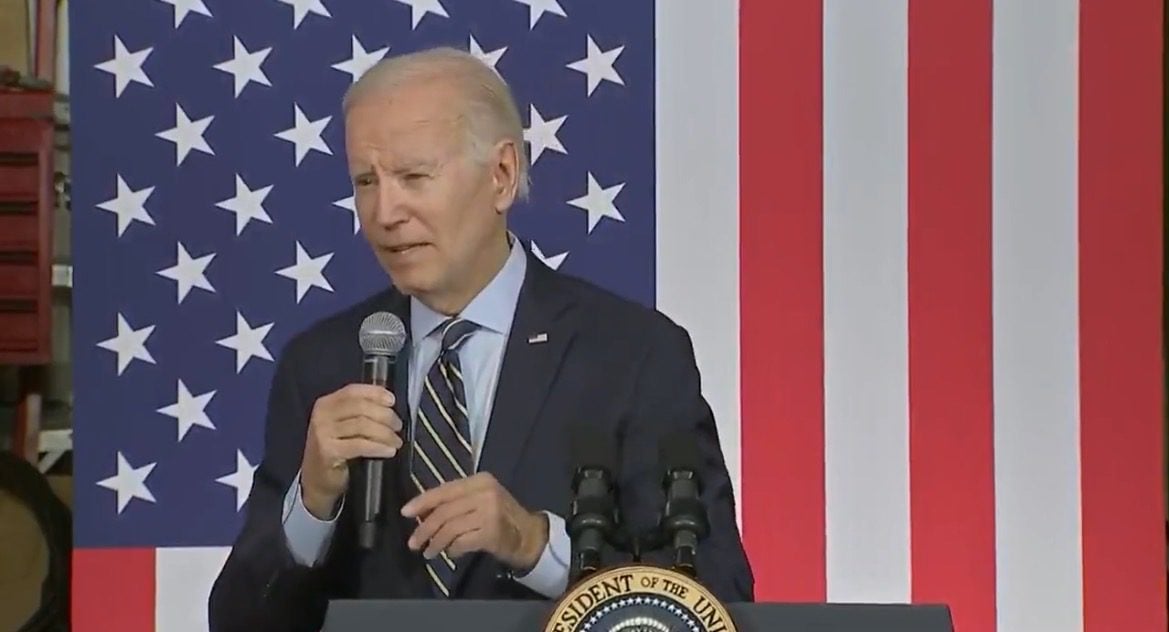 Joe Biden on Wednesday delivered remarks in Accokeek, Maryland on his 'vision for the economy' compared with 'MAGA House Republicans' vision.'
Biden's handlers trotted old Joe out for 30 minutes on Wednesday so he could discuss his economic plan at a union training facility.
This is the only public event on Biden's schedule for the entire day.
Biden claims his goal is to build an economy from the middle out and bottom up instead of one that 'trickles from the top down..
Joe Biden went on his usual rant against billionaires not paying their fair share of taxes.
"We have a thousand billionaires in America. Do you know the average tax rate they pay? Eight. E-I-G-H percent. Eight percent," Biden said.
He tried.
VIDEO:
Joe Biden can't spell the word "eight."

Not a joke! pic.twitter.com/gsH7EXQk0R

— Andrew @ Don't Walk, RUN! (@DontWalkRUN) April 19, 2023
Source material can be found at this site.