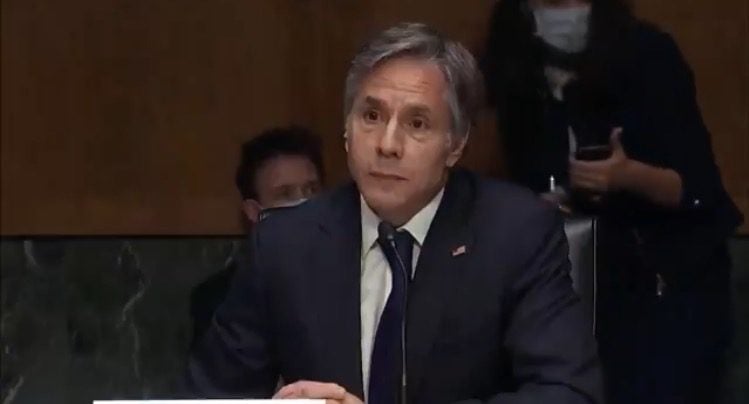 Current Secretary of State Tony Blinken was reportedly behind the effort to put together a list of government intel leaders to claim that the Hunter Biden laptop was Russian disinformation.  This narrative was another liberal lie. 
According to a report in the New York Post yesterday, it was the current Secretary of State, Tony Blinken, who called an Intel insider to put together a list of Intel leaders who would sign a report stating the lie that Hunter Biden's laptop was Russian disinformation.
The New York Post writes:
In sworn interview, Morell has admitted it was Joe Biden's presidential campaign that prompted the infamous letter in which Morell and 50 fellow former intelligence officials falsely claimed that material from Hunter Biden's laptop published by The Post before the 2020 election was Russian disinformation, sources in the House Judiciary Committee have confirmed.

Tony Blinken, now secretary of state, was the Biden-campaign foreign-affairs adviser who urgently phoned Morell in October 2020 to suggest the laptop was a Russian plant.
This doesn't surprise anyone who is aware of the corrupt US government Intel community.
So, it was Antony Blinkin of the Biden Upenn Center, where classified documents were found and China donated $54 million to, that was in charge of getting 51 former intelligence people to sign the bogus letter of 'earmarks of Russian disinformation about Hunters laptop. pic.twitter.com/kGoMpw6uO0

— Booker ? (@BookerSparticus) April 20, 2023
The Post writes:
House Judiciary Committee Chairman Jim Jordan will release a report in the next couple of weeks tracing the origins of the "Dirty 51" letter, showing it constituted corrupt interference in the 2020 presidential election.
TGP previously reported on the list of individuals from the Intel community who signed off on the lie that Hunter's laptop was Russian disinformation.
Here is the first set of spies identified:

Here is the second set:

Here is the third set:
Here is the overall composite.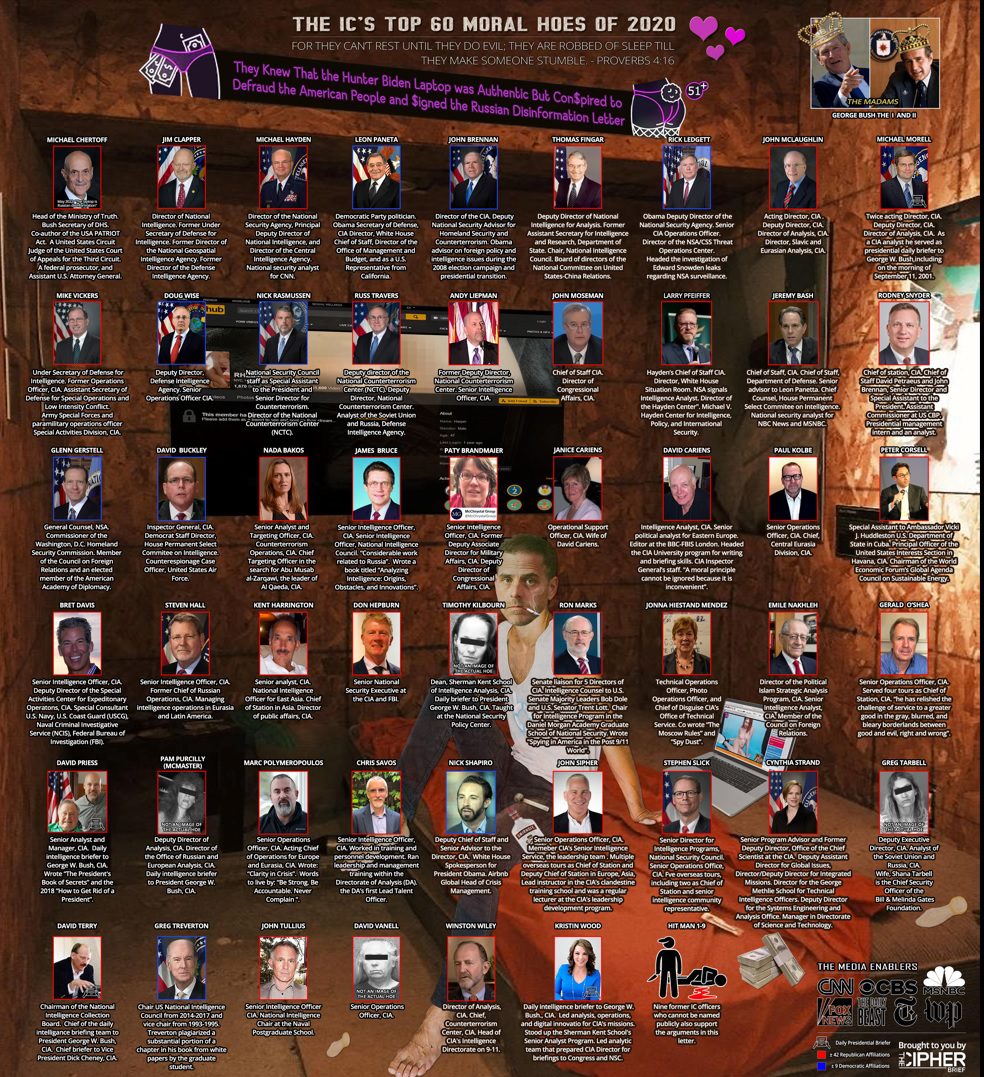 Would you trust any of these individuals on anything?
Source material can be found at this site.