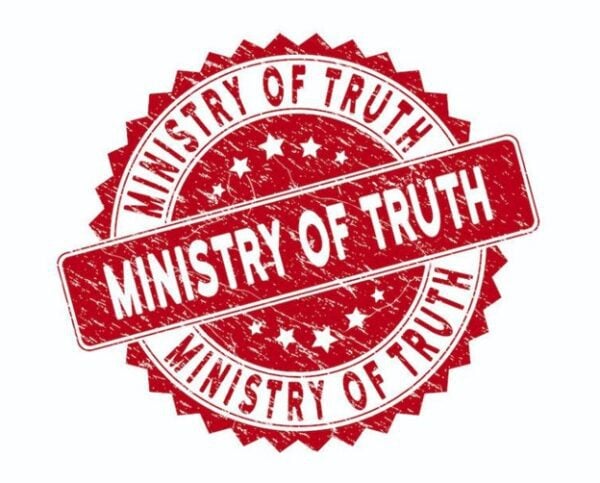 Global Disinformation is an industry for the radical global left working to censor all communications involving honest and accurate conservative content.
On April 7, TGP shared a report from investigative journalist Bob Bishop regarding the Global Disinformation Index.  Bishop wrote:
The public is awakening to social media censorship (Twitter and Facebook) and the extreme bias of prominent media outlets (i.e., the New York Times) promoting and supporting the Federal and state governments' narratives and totalitarian behavior. An emerging and highly destructive new strategy is "blacklisting" independent conservative media to defund them of advertising revenue, leading to their financial demise.
The mission of the Disinformation Index ("DI"), with its U.K. parent organization, Disinformation Index LTD. ("GDI"), is to defund conservative online news sites with claims of alleged disinformation. GBTDI disinformation focus is LBGT, climate denial, election fraud, illegal immigration, the RussiaUkraine border conflict, abortion, the Biden family's foreign business dealings, and anti-vaccine content. The organizations invert facts and truth to create an adversarial political narrative.
Their rating system creates a blacklist shared with major advertising companies and advertising exchanges, including Google and Microsoft, to shut down disfavored speech by defunding advertising. These companies contract with GDIDI for information on who to target for defunding. When comparing GDI's risk sources, the bias is highly apparent.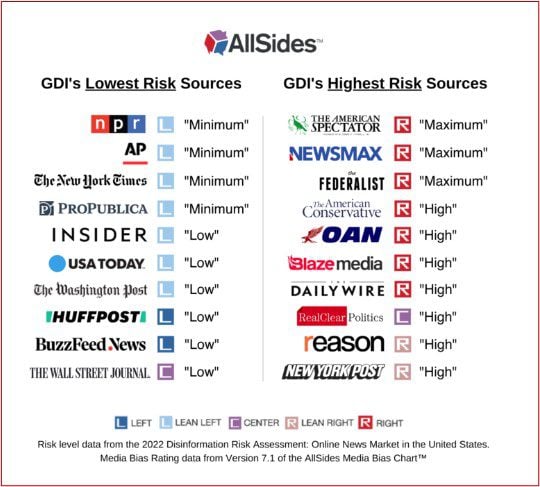 This list omits The Gateway Pundit (TGP) and Breitbart which are constantly targeted by these organizations.
In a podcast on The Safety Tech Podcast last year, Clare Melford, GDI CEO, discussed its strategies for defunding conservative websites. She stated that the Gateway Pundit was on GDI's exclusion hit list, which led to advertising companies and Google not monetizing its content. A link to the podcast is here, and the segment starts at 24.10.
Gateway Pundit appears regularly in GDI's weekly tracker. GDI has scrubbed the weekly tracker reports from its website. However, below is an example from the Wayback Machine on the 2020 election fraud. The Wayback Machine link includes numerous weekly research lists that target leading conservative websites like Breitbart News, American Thinker, Fox Nation, and World News Daily.
The Washington Examiner reported that U.S. taxpayer-funded National Endowment for Democracy and the State Department's Global Engagement Center during 2020 and 2021 funded $665,000 to U.K. GDI.  Funds used domestically to defund conservative websites.
Other high-profile funders are George Soros's Open Society, the European Union, and the United Kingdom. Foreign governments have an adverse influence with the freedom of the press. Could DI be considered an agent for foreign governments and be required to register under the Foreign Agents Registration Act (FARA)?
Attorney Jonathan Turley wrote about these entities at Zerohedge:
The private AN Foundation, also known as the Disinformation Index Foundation, and its affiliated public charity, Disinformation Index Inc., redacted copies of their 2021 IRS tax returns. A lawyer cited a coordinated "harassment campaign" to justify the redactions.

Some of the information was known from prior disclosures. For example, GDI CEO Clare Melford and its executive director, Daniel Rogers, are listed interchangeably in Delaware corporate records and other forms list Jo Jenks as treasurer. Other records reportedly list Melford as secretary, and Rogers as president.

Other information was removed, including the redaction of who gave a $115,000 donation for this work.

GDI also removed the list of its advisory panel members from its site. Again, these individuals were perfectly willing to participate in the blacklisting of conservative groups but appear to insist on anonymity for themselves. The panel reportedly included Finn Heinrich, a division director at the George Soros-funded Open Society Foundations grant-making network, according to his LinkedIn account.

As the recipient of federal funds, the lack of transparency is troubling and is likely to be the focus of inquiries from House committees.
Bob Bishop joined Charles Ortel and Jason Goodman on Crowdsource the Truth recently to discuss GDI and false philanthropy.
Source material can be found at this site.