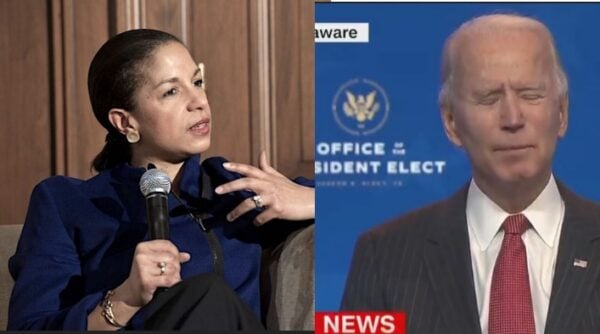 Susan Rice announced today that she is leaving her position in the Biden Administration next month.
CNN reported moments ago:
White House Domestic Policy Adviser Susan Rice will leave her administration post next month, an official tells CNN, marking one of the Biden administration's highest-profile departures as the president's domestic agenda stalls in a divided Congress.

Rice's final day will be May 26, the official said. NBC News first reported her upcoming departure.

Biden offered effusive praise for Rice in a statement Monday, writing there "is no one more capable, and more determined to get important things done for the American people than Susan Rice."

In a tweet Monday, Rice said she was "deeply grateful" to Biden for the opportunity.
Here is Rice's tweet with the announcement.
— Susan Rice (@AmbRice46) April 24, 2023
Biden started his message by saying.
I surprised a lot of people when I named Ambassador Susan Rice as my Domestic Policy Advisor.
Many Americans wonder if he even created this message.  Rice was widely believed to be the one leading the government behind the scenes since Joe Biden is clearly incapable of running anything.
Rick Grenell shared two years ago that Rice was running the shadow government.  She was the shadow president.
.@RichardGrenell on the far-Left's control of the Biden admin:

"Biden is too weak to stop the progressive Left from taking over…Kamala does not understand what's going on…We have a shadow president in Susan Rice and no one is paying attention." pic.twitter.com/8vyEJheUOx

— CPAC (@CPAC) May 12, 2021
Soon she will be gone.  Who is going to run the White House now?
Source material can be found at this site.