Remember before the pandemic, when millions of Americans would commute to work and do their jobs in office buildings?
Some people still do that, but not nearly as many that did before COVID. Lots of people discovered that they could do their jobs remotely and liked the convenience of working from home.
Now there are office buildings in cities across the country that are sitting, mostly empty. What is going to happen to these properties? Who is going to buy and maintain them, and for what purpose?
There is an office tower in San Francisco that is currently up for sale and it offers a preview of what is coming to financial districts everywhere.
The Wall Street Journal reports:
Fire Sale: $300 Million San Francisco Office Tower, Mostly Empty. Open to Offers.

Before the pandemic, San Francisco's California Street was home to some of the world's most valuable commercial real estate. The corridor runs through the heart of the city's financial district and is lined with offices for banks and other companies that help fuel the global tech economy.

One building, a 22-story glass and stone tower at 350 California Street, was worth around $300 million in 2019, according to office broker estimates.

That building now is for sale, with bids due soon. They are expected to come in at about $60 million, commercial real-estate brokers say. That's an 80% decline in value in just four years.

This is how dire things have become in San Francisco, an extreme form of a challenge nationwide. Nearly every large U.S. city is struggling, to some degree, with reduced office-worker turnout since the pandemic spurred remote work. No market was hit harder than San Francisco, for reasons including its high costs, reliance on a tech industry quick to embrace hybrid work, and quality-of-life issues such as crime and homelessness.

Many of the city's most prominent corporate tenants, from Salesforce Inc. to Facebook parent Meta Platforms Inc., are flooding the office market with space for sublet rather than waiting for their leases to expire. The lack of office workers is rippling throughout the financial district, leading restaurants, retailers and other small businesses to lay off employees or close.

Nearly 30% of San Francisco's office space is vacant, which is more than seven times the rate before the pandemic hit, and the biggest increase of any major U.S. city, according to commercial real estate services firm CBRE Group Inc.
This problem is not unique to San Francisco.
Every city in the country has empty office buildings and no one is lining up to buy or lease them.
This could become a really big problem in the near future.
Is the commercial real estate implosion beginning in San Francisco?

Work from home and high crime sending office building potentially down 80% in value.https://t.co/2269ncFd8C

— Brian Sullivan (@SullyCNBC) April 27, 2023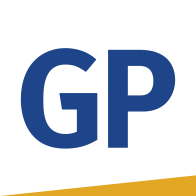 Dear Reader – The enemies of freedom are choking off the Gateway Pundit from the resources we need to bring you the truth. Since many asked for it, we now have a way for you to support The Gateway Pundit directly – and get ad-reduced access. Plus, there are goodies like a special Gateway Pundit coffee mug for supporters at a higher level. You can see all the options by clicking here – thank you for your support!
Source material can be found at this site.