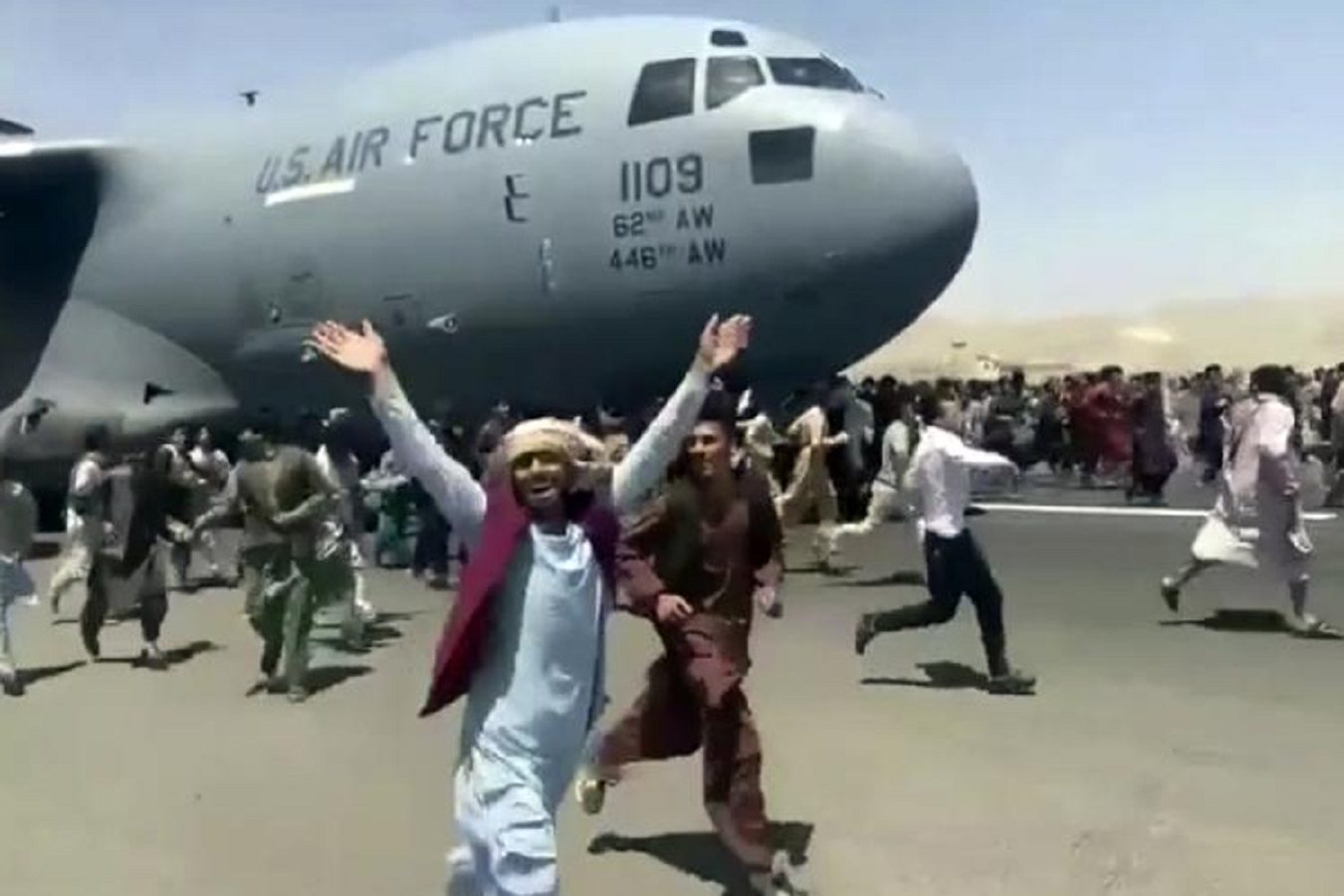 Leaders from various veteran groups are blasting the Biden administration for their pattern of leaving Americans behind in foreign countries when things go bad.
This is an issue on which Biden is politically vulnerable. After his disastrous withdrawal from Afghanistan, his poll numbers never recovered.
Americans do not take kindly to leaving people behind, veterans even more than most people.
Newsmax reports:
Veterans Blast Biden for Pattern of Leaving Americans Behind

A trio of high-profile United States veterans called out the Biden administration Friday for a pattern of leaving Americans behind amid the ongoing crisis in Sudan, Fox News reported.

Bryan Stern, the co-founder of Project Dynamo, told the network that his private military contractors were stepping up to the table to help evacuate an estimated 16,000 Americans still trapped in civil-war-ravaged Sudan.

"Project Dynamo has operated in the last 18 months where the U.S. embassy is closed and left Americans behind. First Afghanistan, then Ukraine, now here," Stern said on "Fox Friends" alongside Shadow Warriors Project founder Mark Geist and Mighty Oaks Foundation founder Chad Robichaux.

"So, this pattern or tactic just sends such a terrible message not just to our people, but to the world, to say nothing of the fact of there are Americans stuck in a war zone in very terrible circumstances, and they don't need to be there," he added.

Stern's comments arrive days after the State Department issued a security alert that "the uncertain security situation" in Sudan's capital, Khartoum, closed the airport and has precluded an evacuation of private U.S. citizens.

That means thousands of largely aid workers and Sudanese Americans remain stuck in the country, despite the U.S. embassy evacuating a day prior with the help of SEAL Team 6 and Army Special Forces.
It's just sickening that Biden has left Americans behind in Sudan.
Trapped Americans In Sudan "Shocked Disgusted" – Left By Biden To Fend For Themselves https://t.co/IMpSp4jaU8

— zerohedge (@zerohedge) April 28, 2023
The Biden admin abandoned 9,000 Americans in Afghanistan, 16,000 in Sudan, and abandoned residents in East Palestine, OH. See a pattern? pic.twitter.com/JGhsqiUNi7

— Lowkey Rey 2.0 ?? (@AtlRey) April 28, 2023
If we had real media, this scandal would be the top story every night.
Source material can be found at this site.