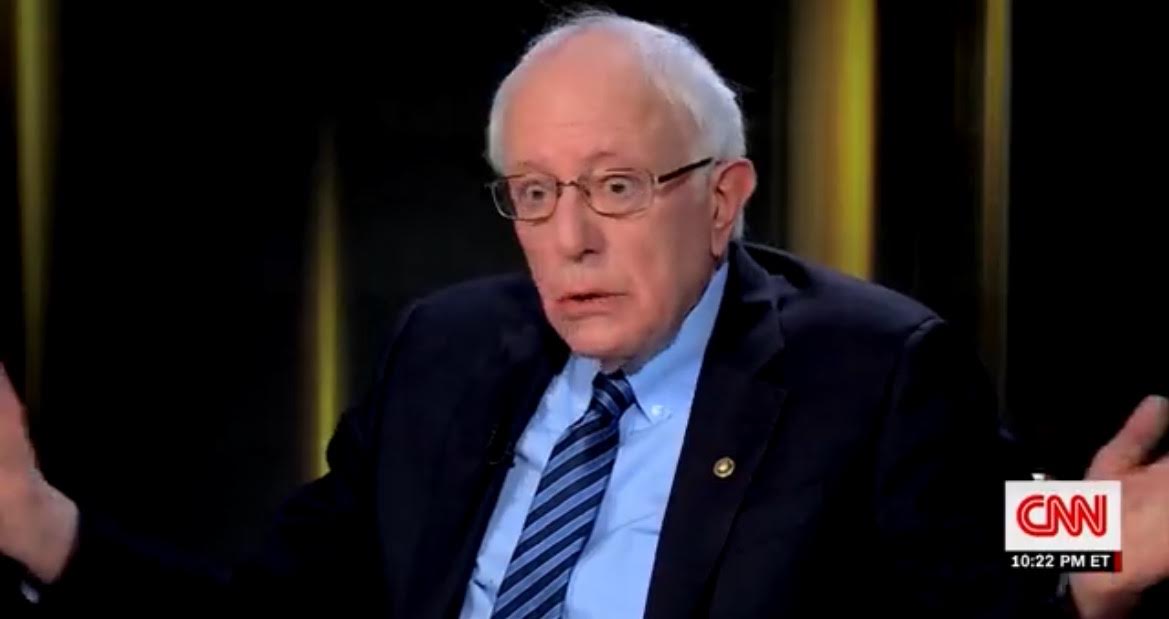 Senator Bernie Sanders (I-VT) sat down for a one-on-one interview with CNN anchor Chris Wallace.
Bernie Sanders said billionaires shouldn't exist.
Bernie used to rail against millionaires and billionaires but now that he himself is a millionaire with a beach house, he is only demonizing billionaires.
"Are you basically saying that once you get to $999 million, the government should confiscate all the rest?" Chris Wallace asked Bernie.
"I'm saying that we should go back to a very progressive tax policy like what we had under Dwight D. Eisenhower," Bernie said.
"Over $1 billion basically all goes to the government?" Chris Wallace asked.
"Yeah, I think people can make it on $999 million," Bernie said.
WATCH:
Bernie Sanders says the government is entitled to any money you make over $999 million.pic.twitter.com/CZVIdQwLhH

— The Post Millennial (@TPostMillennial) April 29, 2023
Source material can be found at this site.