Last week Title 42 was lifted, and with this legal action the Biden regime opened the US borders to the world.
10,000 illegals were storming the US border a day setting all-time records last week.
And one unaccompanied 17-year-old child from Honduras died in government custody in Florida. Democrats and the legacy media ignored this tragic death.
As many as 85,000 unaccompanied migrant children have disappeared.
Enrique Reina, the Honduran secretary of foreign affairs, identified the child as Ángel Eduardo Maradiaga Espinoza.
Also last week House Majority Whip Tom Emmer (R-MN) called for Alejandro Mayorkas's impeachment. This was long overdue. Over 5 million illegals have entered the US under his watch. His response to this day continues to be, "The border is secure." The man is a sociopath and he is purposely destroying the country.
This must happen.
Rep. Tom Emmer told Breitbart.com that Mayorkas must go.
This has to happen. And soon. https://t.co/LEii9XsycB

— JohnGalt ???? (@JohnJGaltrules) May 13, 2023
And then Mayorkas should be charged with felonies for lying to Congress while under oath.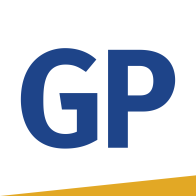 Dear Reader – The enemies of freedom are choking off the Gateway Pundit from the resources we need to bring you the truth. Since many asked for it, we now have a way for you to support The Gateway Pundit directly – and get ad-reduced access. Plus, there are goodies like a special Gateway Pundit coffee mug for supporters at a higher level. You can see all the options by clicking here – thank you for your support!
Source material can be found at this site.