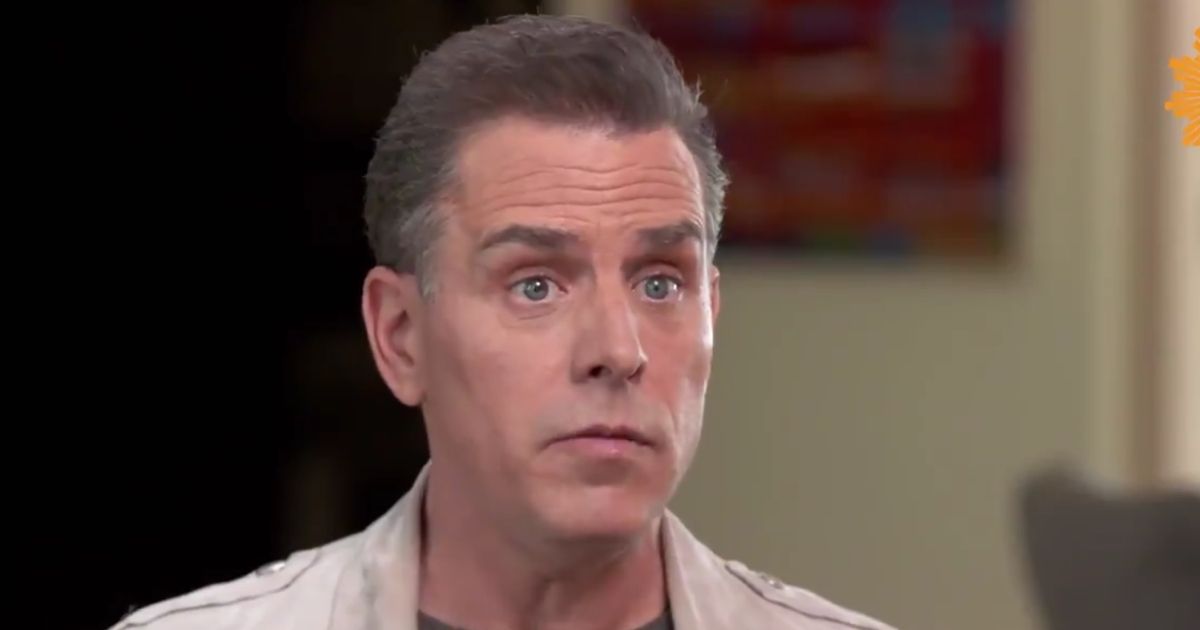 Remember a couple of weeks ago when Hunter Biden went to a court hearing in Arkansas and claimed that he is too poor to pay child support?
Would you believe that he flew to Arkansas in a private jet?
If we had a real media that wasn't made up of Democrat activists, this might have been considered newsworthy.
The New York Post reports:
Hunter Biden cried poverty but still flew to his child-support hearing on a private jet for at least $55K

Fly me a river.

Hunter Biden cried poverty at his Arkansas child-support hearing earlier this month — despite flying to and from the courthouse aboard a luxury private jet owned by his close friend Kevin Morris.

The 2001 Dassault Falcon 50 — formerly owned by country singer Brad Paisely — is registered to Plato LLC, for which Morris is the principal, California business records show.

The $6 million jet took off from Los Angeles on April 30 just after 7 a.m, according to flight records reviewed by The Post.

It flew cross-country to Washington DC where it landed at Dulles Airport.

Within an hour it was back in the air en route to Arkansas, transponder data show.

It landed at Newport Municipal Airport in Jackson County, 34 miles from the Independence County Courthouse in Batesville, where Biden attended the hearing the next morning…

The 7,326-mile round trip likely cost between $55,000 to $117,000 all in — or the value of up to six months in child-support payments to Hunter Biden's baby mama, aviation experts told The Post.
Try to imagine the reaction from Democrats and the media if this was one of Trump's sons.
Hunter Biden spends 55k on PRIVATE JET to attend hearing to claim he's too poor to pay child support for daughter that Joe Biden refuses to acknowledge: reporthttps://t.co/p6Zl68v11l

— Jack Poso ?? (@JackPosobiec) May 20, 2023
Hunter Biden cried poverty but still flew to his child-support hearing on a private jet for at least $55K https://t.co/J4C5JlWf8e

— Jon Nicosia (@NewsPolitics) May 20, 2023
Imagine a multimillionaire taking a private jet to attend a court hearing where he's claiming poverty in order to reduce his child support obligation. That same man, btw, is also fighting in court to deny his child his family's name. The family name? Biden. His? #HunterBiden pic.twitter.com/lvp7LSqrUL

— Manuel Rosado ?????? (@RedStateRican) May 21, 2023
It must be nice to be a Democrat. You can do almost anything and the press covers for you.
Source material can be found at this site.