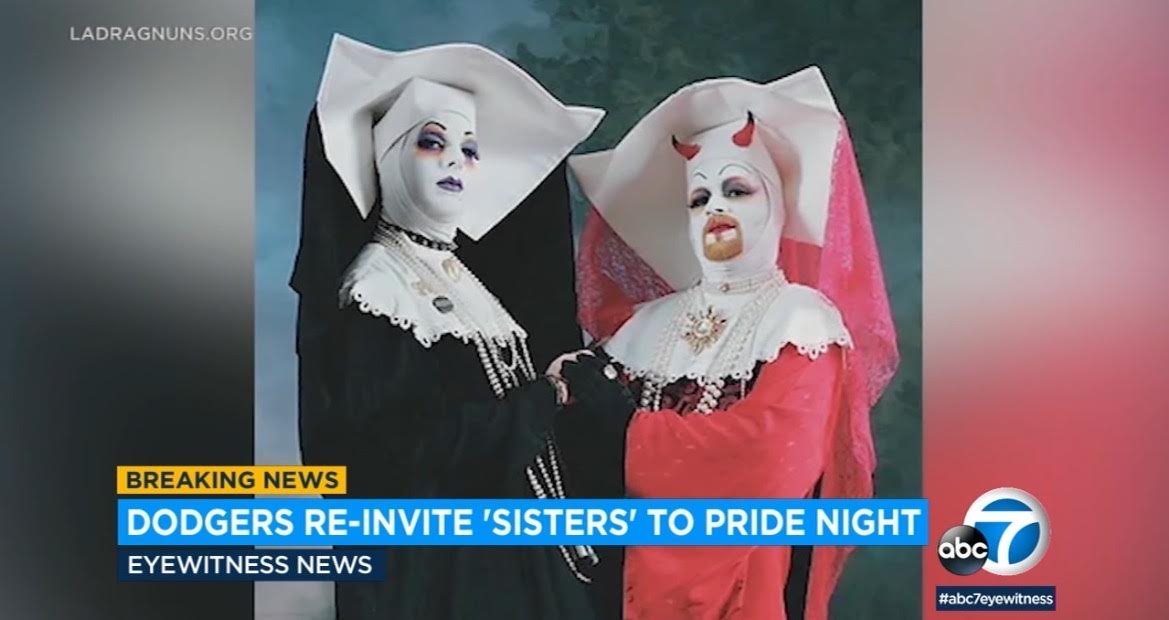 Here we go.
The Los Angeles Dodgers apologized to and re-invited anti-Catholic 'Sisters of Perpetual Indulgence' trans nuns to pride night.
The Dodgers previously removed the vulgar, anti-Christian, Marxist group from their honoree list.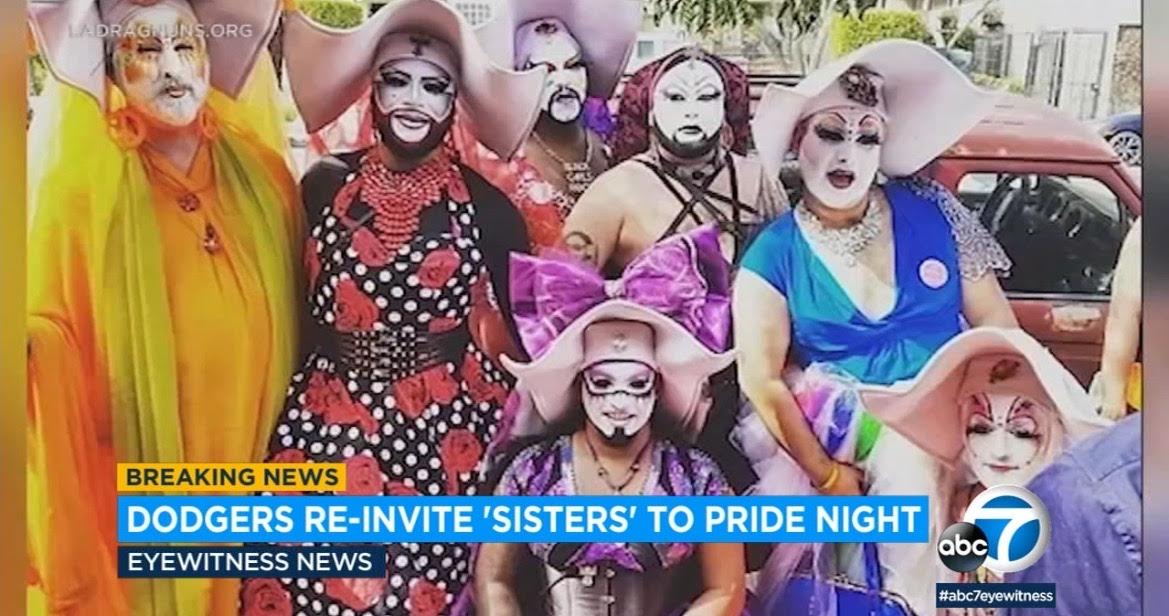 After backlash from the group, the Dodgers decided to re-invite them back on the field June 16 for pride night.
"After much thoughtful feedback from our diverse communities, honest conversations within the Los Angeles Dodgers organization and generous discussions with the Sisters of Perpetual Indulgence, the Los Angeles Dodgers would like to offer our sincerest apologies to the Sisters of Perpetual Indulgence, members of the LGBTQ+ community and their friends and families," the Dodgers said Monday night.
"We have asked the Sisters of Perpetual Indulgence to take their place on the field at our 10th annual LGBTQ+ Pride Night on June 16th. We are pleased to share that they have agreed to receive the gratitude of our collective communities for the lifesaving work that they have done tirelessly for decades," the organization said.
"In the weeks ahead, we will continue to work with our LGBTQ+ partners to better educate ourselves, find ways to strengthen the ties that bind and use our platform to support all of our fans who make up the diversity of the Dodgers family," they said.
— Los Angeles Dodgers (@Dodgers) May 22, 2023
One of the trans nuns invited back for pride night cheered the news.
Mad props to the @Dodgers for listening to the truth, seeing the light, and welcoming the @LADragnuns back to Pride Night! You made a new fan (but I'm still rooting for the @SFGiants ?) pic.twitter.com/sC46wnzWxN

— Sister Roma (@SisterRoma) May 23, 2023
The Dodgers are already receiving major backlash from sports fans.
Post pictures of this group for your social media. The fans will love them!

— Cernovich (@Cernovich) May 23, 2023
You are cowards to cave to anti-Catholic neo-Marxist drag queens. You are thumbing your nose at all your Christian fans. Did you learn nothing from the Bud Light boycott?

— Liz Wheeler (@Liz_Wheeler) May 23, 2023
Better hope the drag queens buy lots of baseball tickets and merch, because a lot of Christians are going to be done with you after this.

— Jeremy Carl (@jeremycarl4) May 23, 2023
Dodgers: Hold my Bud Light

— Krystal (@AgelessVibe) May 23, 2023
Pathetic shame on you Dodgers pic.twitter.com/eob6PeE6EN

— Lexit (@LexitMovement1) May 23, 2023
You disgust me. Your anti-Catholic bigotry is noted @MLB

— Brian Boru ??? (@Brian_Boroimhe) May 23, 2023
Source material can be found at this site.