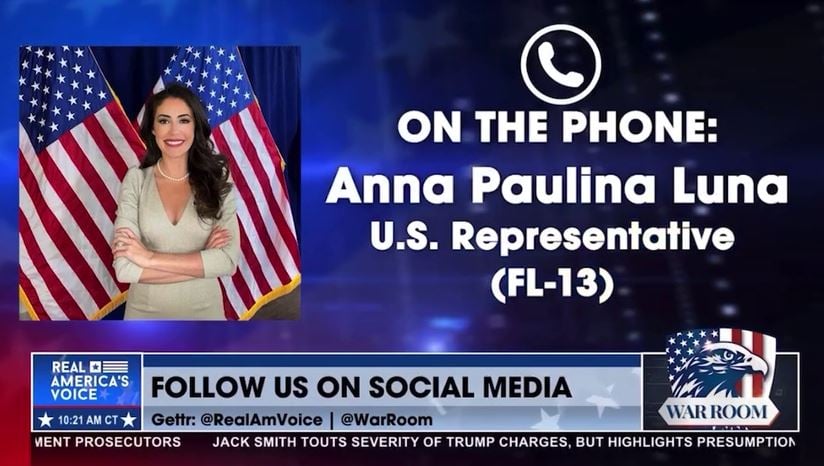 Rep. Anna Paulina Luna (R-FL) told Steve Bannon on Tuesday that the US House of Representatives will be voting to hold Adam "Shifty" Schiff (D-CA) accountable for his despicable conduct during the garbage Trump-Russia "investigation."
Rep. Schiff, a Democrat, regularly lied openly in testimony and to the media about the "evidence" he had that President Trump was working with Russian President Vladimir Putin.  This was all a lie and he knew it.  Yet he kept repeating it over and over again.
During an impeachment hearing announcement, Adam Schiff accused President Trump of cheating to win the 2016 election.  Of course, saying this about the 2020 election will get you banned from social media and it will add years to your sentence if you are a J6 defendant!
Luna told the War Room Schiff was going to go down as a liar for spreading the Russia collusion conspiracy theory and that the vote would happen tomorrow. Specifically, Shifty Schiff would be censured and likely fined.
On Saturday Rep. Anna Paulina Luna (R-FL) told the War Room she will move forward next week to censure serial liar Adam Schiff on the House Floor.
Anna Paulina Luna is standing above the fray of many worthless Republicans in the US House of Representatives.
Source material can be found at this site.