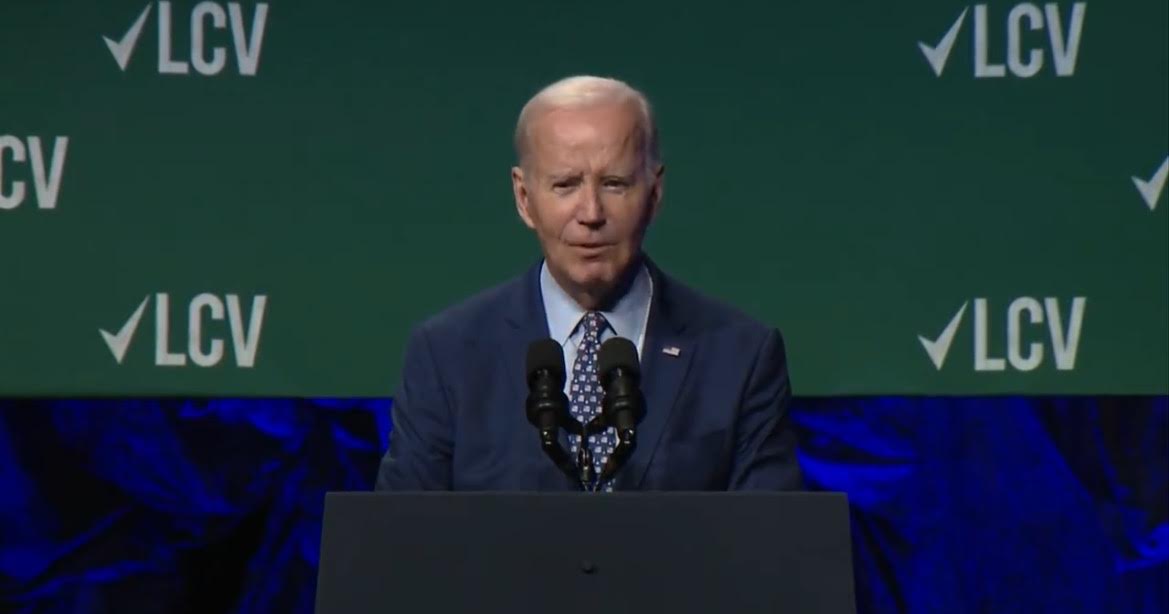 Joe Biden Wednesday evening delivered remarks at the League of Conservation Voters annual Capital Dinner in DC.
He mumbled through remarks for 20 minutes before shuffling away.
Joe Biden lost several battles with his teleprompter Wednesday night.
At one point he malfunctioned and the audience laughed at him.
"We mobilized the world's leading emitters to help poor countries deal with the impacts of climate change. They called it the G7," Biden said before he malfunctioned.
"The Build Back Biden – Build Back Better and we realize that got confusing so now we don't call it that – what we call it is — here's the bottom line, look, we're the ones that caused the problem," Biden said as the audience laughed at him.
WATCH:
Biden's brain malfunctions in real time as the audience laughs out loud pic.twitter.com/9tnX8PkJiS

— RNC Research (@RNCResearch) June 15, 2023
Joe Biden also apologized for going "off-script" as he revealed plans to build a railroad across the ocean.
"We have plans to build a railroad from the Pacific all the way across the Indian Ocean," Biden said.
"We have plans to build in Angola – One of the largest solar plants in the world. I could go on but I'm going off-script and I'm going to get in trouble."
Why does Biden always say he's going to get trouble?
Source material can be found at this site.