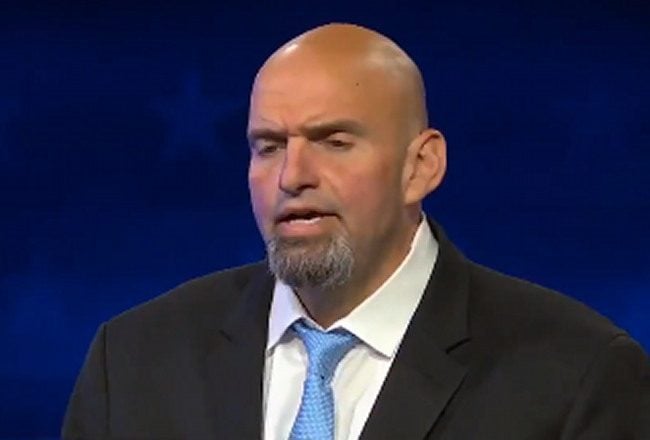 Senator John Fetterman is apparently a supporter of using psychedelic mushrooms for mental health therapy.
Is that really such a good idea for a person in his condition? Doesn't he have enough issues to deal with as it is?
Does anyone believe this would improve his condition?
High Times Magazine reported:
Sen. Fetterman Calls Himself 'Advocate of Psychedelics,' Promotes Mushrooms For PTSD

Sen. John Fetterman offered full-throated support for psychedelics as a form of mental health therapy, bringing the emerging drug reform movement to Capitol Hill.

Fetterman, the junior senator from Pennsylvania, made the comments on Wednesday during Senate Agriculture subcommittee hearing, saying he's "been an advocate of psychedelics in terms of magic mushrooms for PTSD and for veterans especially."

"I always thought it could be—and maybe I'm wrong—an amazing economic kind of boom for the mushroom [sector]," said Fetterman, as quoted by the website. "I think it could be a revolution in mental health."

Fetterman, a Democrat who was elected to the United States Senate last year, asked Pietro Farms owner Chris Alonzo, who was testifying at the hearing, if he was "open to thinking of that."
The country is already dealing with a drug crisis. Throwing more drugs into the mix is not going to improve anything.
Fetterman Touts Psilocybin Mushrooms As Mental Health 'Revolution' That Could Boost The Economy: "I think it could be a revolution in mental health."https://t.co/rPNqM4vXxZ

— Marijuana Moment (@MarijuanaMoment) June 8, 2023
Both Fetterman and his wife are pushing this.
Yay to supporting mushroom farmers and their crops ?? Psilocybin mushrooms next, please? ???? https://t.co/2mBzKUpQvA

— Gisele Barreto Fetterman (@giselefetterman) June 7, 2023
What a dope. Literally.
I have known brilliant people in my life who have completely ruined their minds by overindulging in this stuff. #Fetterman https://t.co/Oir6hOOx3v

— M?L????T?? (@McLiberTea) June 9, 2023
Maybe we should deal with the Fentanyl crisis before we go charging into promoting the use of magic mushrooms.
Just a thought.
Source material can be found at this site.