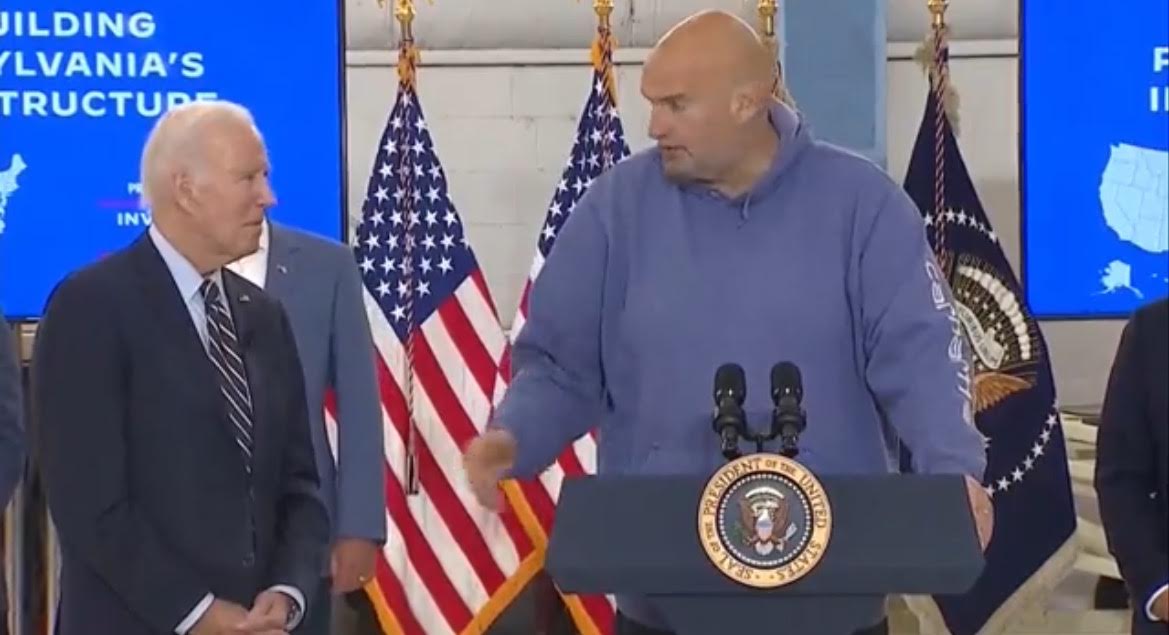 Brain-damaged Democrat Senator John Fetterman on Saturday spoke complete gibberish as he introduced brain-damaged Joe Biden during a briefing on the I-95 repair efforts.
Joe Biden traveled to Philadelphia on Saturday to tour the collapsed highway.
A portion of the northbound lanes on Interstate-95 (I-95) collapsed early Sunday morning following an explosion caused by a burning tanker truck, Philadelphia city officials announced.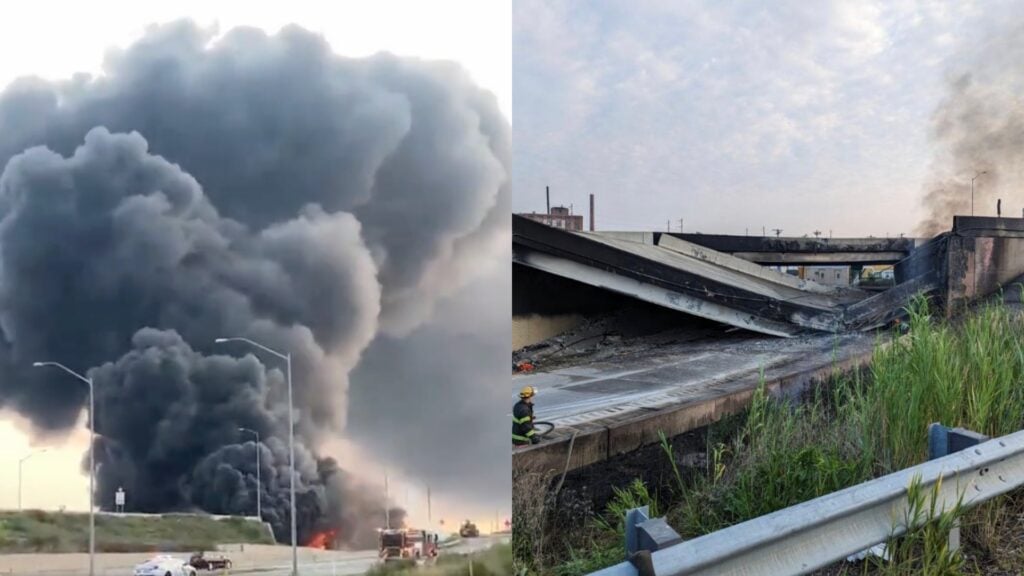 The tanker truck reportedly caught fire underneath the I-95 overpass in a shocking incident that led to a portion of the busy highway crumbling.
Joe Biden wasted no time traveling to the site of the collapsed highway in Philly but he still hasn't visited East Palestine to tour the damage done by the train derailment.
Senator John Fetterman joined Joe Biden at a press briefing on the reconstruction efforts.
Fetterman spoke complete gibberish as he praised Joe Biden.
"[Biden] is here to commit to work with the governor and the delegadation to make sure that we get this fixed quick, fast, as well, too. This is a president that is committed to infructure, yeah, and then on top of that the jewel kind of a law of the infration."
WATCH:
Source material can be found at this site.