The latest Harris-Harvard poll was released on Friday.
The poll is good news for President Trump.
President Trump is still the most popular political figure in the country today with a 45 percent favorability rating along with Robert F. Kennedy, Jr. who is also at 45 percent approval.  Elon Musk joins them at 45 percent.  Socialist Bernie Sanders is beating Old Joe Biden.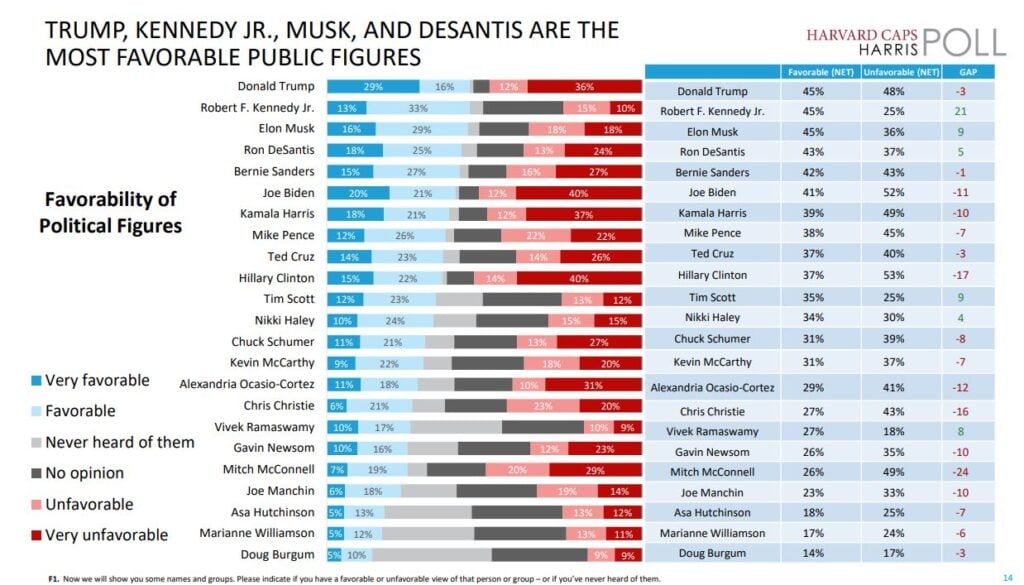 President Trump is beating Joe Biden by six points in a 2024 matchup.  Americans still remember when the economy was on fire and inflation was less than 2%.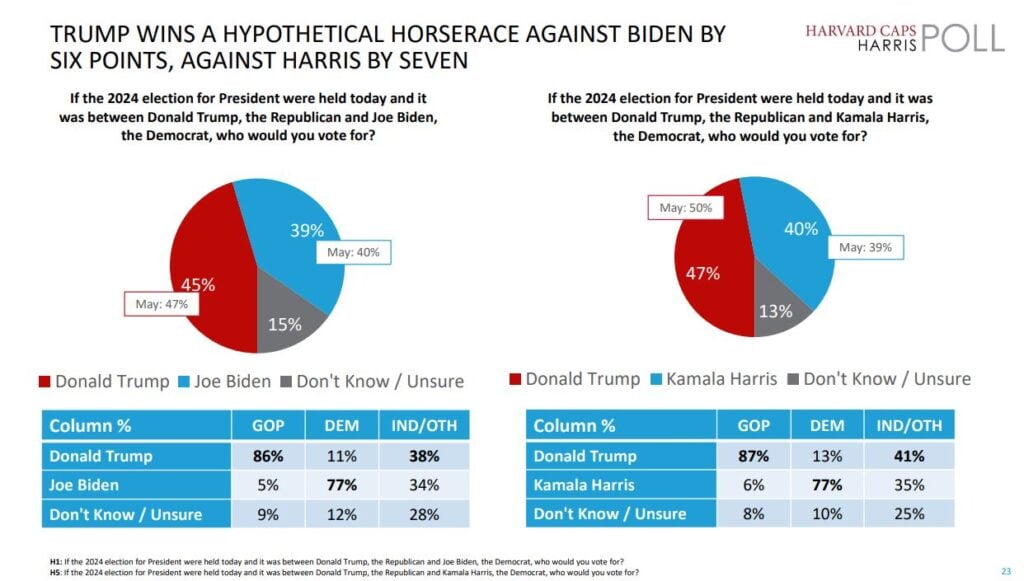 And a clear majority of Americans (55%) can see the indictment of President Trump is a political hatchet job.
The demons and their lapdog media are fooling no one who is paying attention.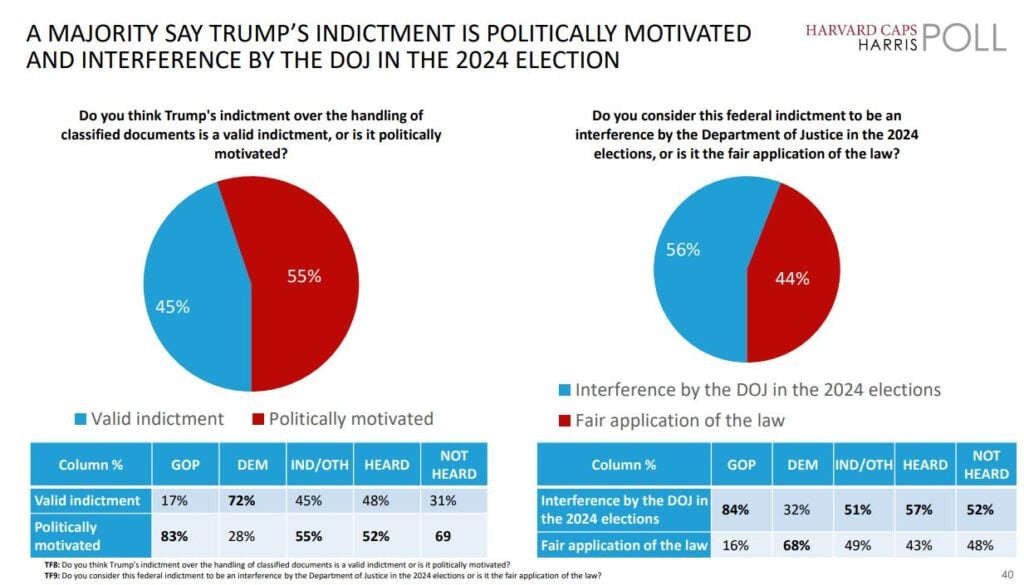 It's a good thing the tyrants have the lapdog media in their pocket or they would be polling around 20% on every issue.  The left depends on the lies of the mainstream outlets to fuel their radical agenda.
Source material can be found at this site.