Joe Biden on Thursday held a bilateral meeting with Indian Prime Minister Modi in the Oval Office.
The two met in the Oval Office to discuss US-India relations after an awkward greeting ceremony on the South Lawn.
Biden has not been able to let go of Modi's hand since he arrived to the White House.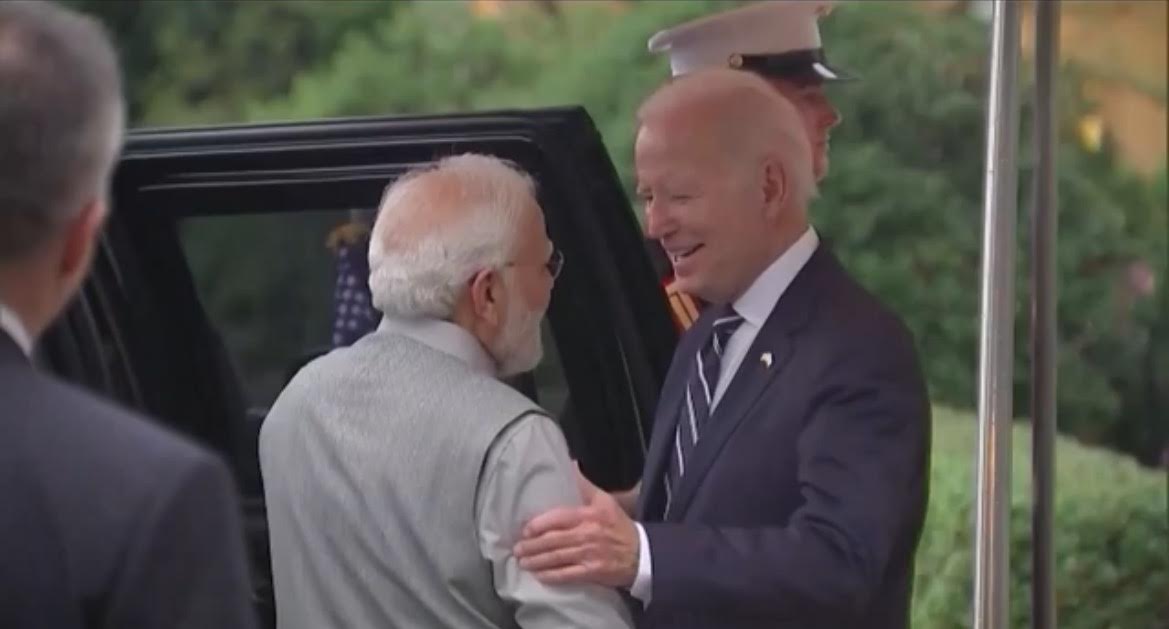 Their bilateral meeting got off to an awkward start after Joe Biden called Modi "Mr. President."
"Well, Mr. President— Mr. President? Mr. Prime Minister. Just demoted you. Mr. Prime Minister," Biden said.
Embarrassing!
WATCH:
Source material can be found at this site.