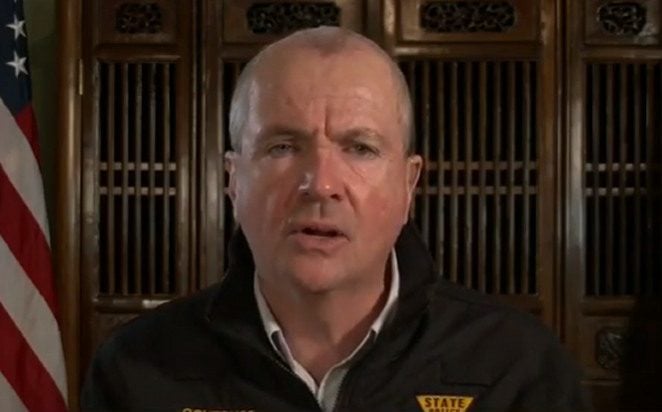 Three school districts in the state of New Jersey require parental notification if a child begins transitioning their gender. As a result, they are being sued by the state.
This is outrageous and shows that concerned parents who have been showing up at school board meetings in recent years had every right to be worried about where things are going.
Imagine such a monumental thing happening to your child and the school you fund with your tax dollars hiding it from you.
The College Fix reports:
New Jersey sues school districts which require parent notification of 'transitioning' students

The state of New Jersey is suing three school districts that require parents be notified "when gender-nonconforming students wish to change their names, be called by new pronouns, or request other accommodations."

New Jersey Attorney General Matthew Platkin filed civil rights complaints against the Middletown Township, Marlboro Township and Manalapan-Englishtown Regional districts this past week, mere hours after the districts had approved the policies.

It's the second time in 30 days that Platkin's office has gone to court over transgender student rights, according to NJ.com.

Platkin said in a statement that the state "will not tolerate any action by schools that threatens the health and safety" of children. He called the districts' policies "discriminatory" and said they were a "severe risk" to trans and non-binary students.

Five years ago the New Jersey Department of Education issued regulations making gender-based decisions dependent upon students, not parents. New Jersey and federal law "require schools to ensure a safe and supportive environment for transgender students."

If a student wants a Tylenol for a headache, however, his/her parent must be notified.
This is just. Plain. Wrong.
State of New Jersey Sues School Districts in Attempt to Eliminate Parental Right-to-Know Policies

"The district's policy doesn't go so far as to prevent school employees from participating in 'gender transitions,' though that would be ideal."https://t.co/1MB53ghmKm pic.twitter.com/pes70ASPFu

— YAF (@yaf) June 27, 2023
It's official, NJ Democrats hate parents and their childrenhttps://t.co/UKUCPsc2ca

— Mark R. Levin (@marklevinshow) June 23, 2023
It's all about power and control. The left wants the state to supplant the family unit.
Source material can be found at this site.