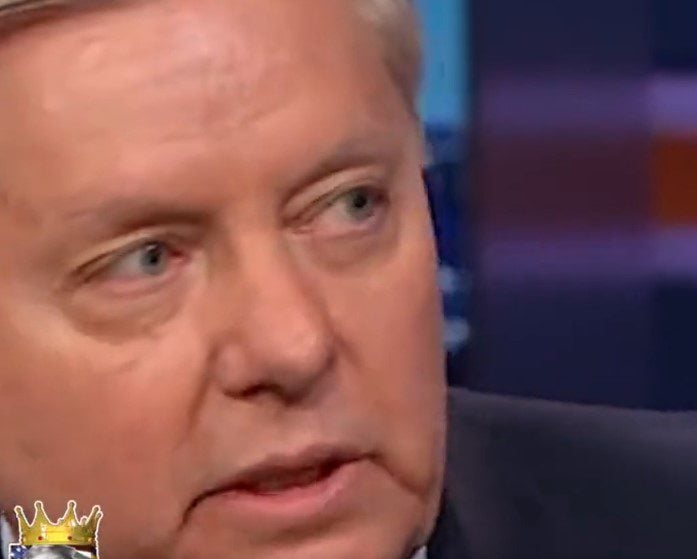 On Saturday, horrible RINO and backstabbing warmonger Senator Lindsey Graham was loudly booed throughout his speech at the Trump rally in Pickens, South Carolina.
The MAGA crowd is fully aware of Lindsey and his devious ways. And it is not missed by the people of South Carolina that Lindsey cares more about the security of Ukraine than the security of the USA.
On Sunday morning after Lindsey was loudly booed at the Trump rally in South Carolina, FOX News host Rachel Campos-Duffy said it best, "Lindsey Graham Would Have Gotten a Bigger Reception in Ukraine than He Would Have in Pickens, South Carolina"
On Sunday afternoon ULTRA MAGA PARTY reminded us all of how backstabber Lindsey Graham has worked nonstop to destroy the MAGA movement and President Trump while endorsing the criminal Joe Biden.
This is AMAZING!
RINO traitor Lindsey Graham—continuing to backstab President Trump and MAGA to this very day!@liz_churchill10 @gc22gc pic.twitter.com/Mv16g8CqDT

— ULTRA MAGA PARTY ? (@MaxEvansUMP) July 2, 2023
Source material can be found at this site.