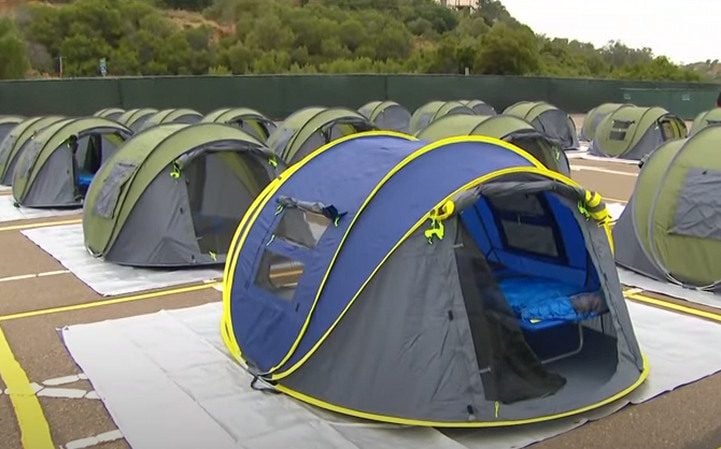 The city of San Diego in California is opening 'safe sleeping' sites for the homeless which are basically small tent cities in parking lots. This might be a bit warm in July.
To their credit, the city is doing this because they recently banned camping in public spaces. The ban goes into effect in about a month.
Still, to the average onlooker this has problems written all over it.
FOX News reports:
San Diego opens first 'safe sleeping site' tents for homeless people

The first of two "safe sleeping" areas for the homeless in San Diego opened on Thursday as part of an effort to move people off the streets in the California city.

The plan was originally announced in June that the city's Homeless Strategies and Solutions Department would expand its services to combat the ongoing homeless crisis by offering different living arrangements.

"We are bringing forward a comprehensive shelter strategy with detailed proposals for the short, medium and long terms that include expanded shelter, more safe parking and safe sleeping offerings," San Diego Mayor Todd Gloria said at the time.

Almost one month later, a new tent campsite behind a barbed-wire fence opened at San Diego's Central Operations Yard at 20th and B streets. City officials are planning to pitch as many as 136 tents with the capacity to hold approximately 150 people in an effort to move them from downtown areas.
The mayor proudly tweeted about it:
We announced our intention to open our first Safe Sleeping site at 20th and B on July 1.

But we aren't waiting that long. We are opening the site tomorrow.

This will provide another safe place for people living in tents to go while also connecting them to services. #ForAllofUs pic.twitter.com/2aLwwv8wpU

— San Diego Mayor Todd Gloria (@MayorToddGloria) June 28, 2023
Not everyone is impressed.
This is what "progressive" policy has done to California.https://t.co/FX2FYWaSiH

— The Darklord (@TheDarklord76) July 1, 2023
You can watch a local video report below:
The homeless problem in certain parts of the country has been allowed to explode in recent years.
Putting up more tents is just a temporary fix.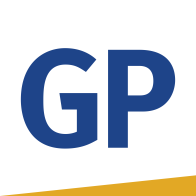 Dear Reader – The enemies of freedom are choking off the Gateway Pundit from the resources we need to bring you the truth. Since many asked for it, we now have a way for you to support The Gateway Pundit directly – and get ad-reduced access. Plus, there are goodies like a special Gateway Pundit coffee mug for supporters at a higher level. You can see all the options by clicking here – thank you for your support!
Source material can be found at this site.