Video-sharing giant Youtube is spiraling into a quagmire of conflicting content moderation standards.
Recently, a video posted by Kevin Leonardo, an LGBTQ+ influencer, drew a spotlight to the site's biased approach to managing content.
In his video, which has garnered 14 million views in 11 days, Leonardo illustrated the process of using a hair removal cream, specifically Nair, to clean his backside hair. This video, which involved explicit nudity, was allowed to stay on the platform, albeit with an age restriction notice.
From Youtube's policy on nudity and sexual content:
We may allow nudity when the primary purpose is educational, documentary, scientific, or artistic, and it isn't gratuitous. For example, a documentary on breast cancer would be appropriate, but posting clips out of context to sexually gratify from the same documentary is not. Out of context nudity in indigenous communities, during medical procedures, during childbirth, during artistic performances, or during breastfeeding may not meet our documentary exception. The same applies to depictions of sex scenes in artistic content such as films, audio stories, music or video games. Remember that giving context in the content, title, and description will help us and your viewers determine the primary purpose of the video.

For educational, documentary, scientific, or artistic content that has adult material or graphic violence, we may take into account official third-party ratings to decide whether the content may remain on YouTube. Content that follows our policies but isn't appropriate for all audiences is age-restricted. Age-restricted content isn't viewable to anyone who's under 18 years of age or signed out.
This is very concerning knowing 95% of kids ages 13 to 17 say they use YouTube, according to the Pew Research Center.
The crux of the problem lies in the interpretation of YouTube's nudity and sexual content policies. While YouTube asserts it may allow nudity if the primary purpose is educational, documentary, scientific, or artistic and it isn't gratuitous, discerning the line between appropriate and gratuitous content is hazy at best.
While Leonardo's video could theoretically be viewed as educational, it also arguably tiptoes into an area of gratuitous nudity – nudity that isn't necessary for the image to communicate it's intent.
This situation raises the question of consistency. It seems as though YouTube is quick to jump on controversial topics and censor them, as we've seen with the banishment of certain conservative discussions. Yet, in the case of Leonardo's video, the site opts for a more lenient approach, providing an age restriction rather than removal, despite it containing explicit nudity.
YouTube has been noted for deplatforming conservative voices discussing controversial topics such as election fraud, vaccine side effects, and the 'Biden crime family.'
Recently, the tech giant removed a video of presidential candidate Robert F. Kennedy Jr. for allegedly violating its policy prohibiting vaccine misinformation.
In 2021, Youtube suspended several accounts that questioned the vaccine including Joseph Mercola and Robert F. Kennedy Jr.
Youtube also removed The Gateway Pundit's video of Texas medical doctor Dr. Ivette Lozano praising President Donald Trump for his advice to use hydroxychloroquine to treat COVID-19 patients, claiming it is a medical misinformation.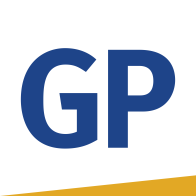 Dear Reader – The enemies of freedom are choking off the Gateway Pundit from the resources we need to bring you the truth. Since many asked for it, we now have a way for you to support The Gateway Pundit directly – and get ad-reduced access. Plus, there are goodies like a special Gateway Pundit coffee mug for supporters at a higher level. You can see all the options by clicking here – thank you for your support!
Source material can be found at this site.