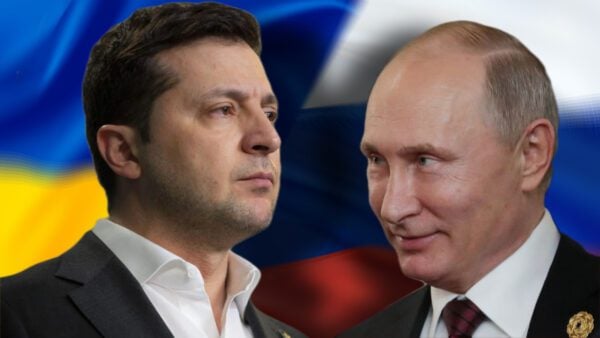 Germany has expressed its reservations over Ukraine's imminent ascension to the North Atlantic Treaty Organization (NATO), citing the potential risk of escalating the ongoing conflict with Russia, according to a NATO official who spoke with The Telegraph.
An anonymous source from NATO confirmed Germany's unease with the idea of immediately granting membership to Ukraine.
At the 2023 NATO Summit in Vilnius, Lithuania, on July 11–12, Germany reportedly will encourage other NATO members to focus on security aid for Ukraine in its defense efforts against Russia rather than discussing a potential membership bid.
"Berlin is stand-offish at the prospect of offering immediate membership," the source told The Telegraph.
"It wants a process and time to develop guarantees to essentially block membership… Berlin doesn't want to see Vladimir Putin potentially test Article 5," the source added.
Germany's apprehension stems from the possibility of triggering Russia's aggression, leading to an invocation of NATO's Article 5.
The principle of Article 5 is that an attack against one NATO member is considered as an attack against all of its members. This principle is seen as the cornerstone of the NATO alliance. It has been invoked only once in NATO's history, following the terrorist attacks on the United States on September 11, 2001.
The fear is that Russia could potentially test this clause, leading to a full-scale war.
Joe Biden echoed these concerns, expressing his desire to avoid a situation where "we're all in the war, we're in a war with Russia."
The possibility of Ukraine becoming a member of NATO was described by Biden as "premature," according to Politico.
"I don't think it's ready for membership in NATO," Biden said in an interview with CNN's Fareed Zakaria.
""I don't think there is unanimity in NATO about whether or not to bring Ukraine into the NATO family now, at this moment, in the middle of a war," he added.
Source material can be found at this site.