Earlier today, The Gateway Pundit reported that James Ray Epps filed a defamation lawsuit against FOX News alleging that FOX "needed a scapegoat for January 6th" and "settled on Ray Epps."  Epps was documented in a live-stream from podcaster Baked Alaska standing next to John Sullivan and saying "I'm probably gonna go to jail for this.  Tomorrow, we need to go into the Capitol.  Peacefully."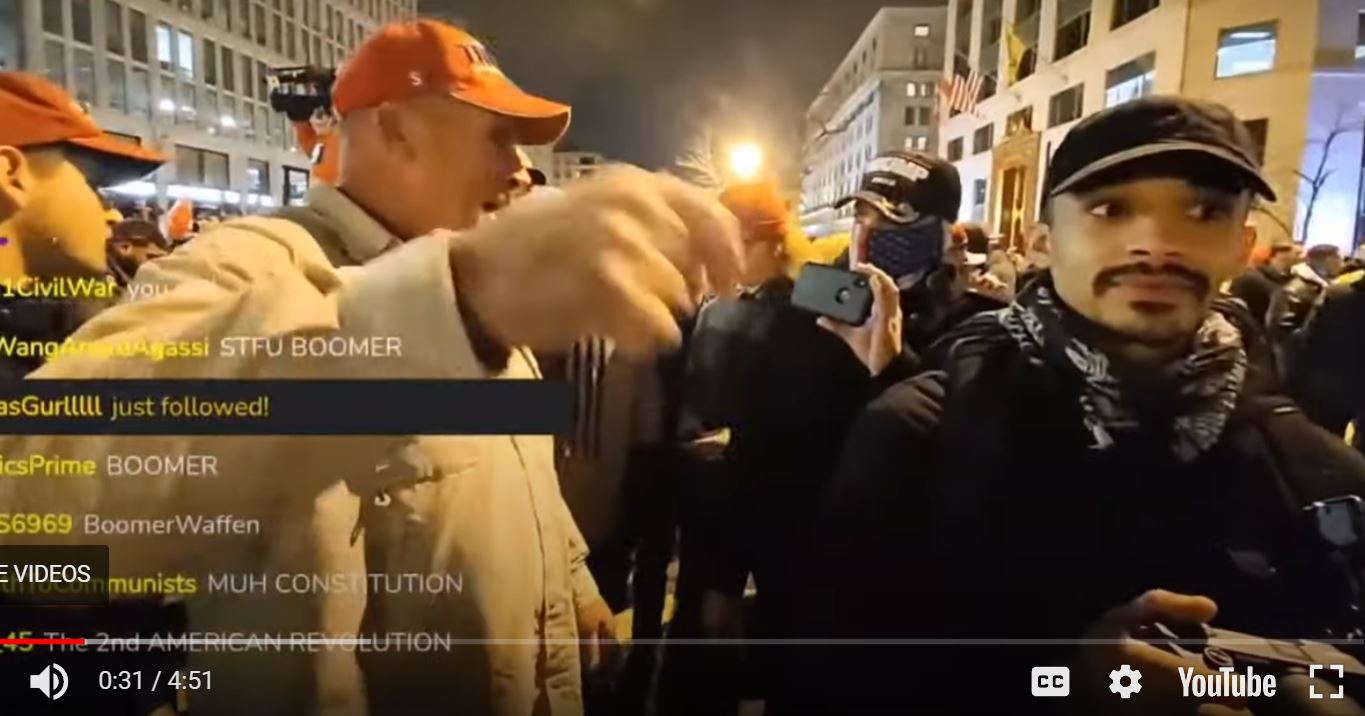 From the live-stream of Ray Epps on January 5th:
Epps:  We're here to defend the Constitution.

Streamer:  Right, and what did our Founding Fathers do in 1776 over a tax on tea, which is much less than this bullshit dude?

Epps:  Ya, well, we're far beyond that.  We're far beyond that.  You know that.  In fact, tomorrow, I don't even like to say it because I'll be arrested…

Streamer:  Well, lets not say it…

Epps:  We need…We need to go…I'll say it…we need to go into the Capitol.

Streamer: Let's Go!!!!!  We need to go IN to the Capitol.  I didn't see that coming…
In the complaint, Epps' attorneys claim he believed the Rotunda was "open to the public, like it had been when he visited Washington D.C. with his father a decade earlier."  It's not clear why he would think he would "go to jail" for going into a government building open to the public.
The next day Epps was filmed yelling to the crowd, "After the President is done speaking, we are going to the Capitol where our problems are."
He was also seen whispering something in Ryan Samsel's ear seconds before Samsel helped push past the first barricade and later at the steps of the Capitol seconds before the crowd pushes through those barricades as well.
Now, through the complaint filed today, we learn that Epps was notified that the Department of Justice "would seek to charge him criminally for events on January 6th, 2021 – two-and-a-half years later."
From the complaint:
"Finally, in May 2023, the Department of Justice notified Epps that it would
seek to charge him criminally for events on January 6, 2021—two-and-a-half years
later. The relentless attacks by Fox and Mr. Carlson and the resulting political
pressure likely resulted in the criminal charges.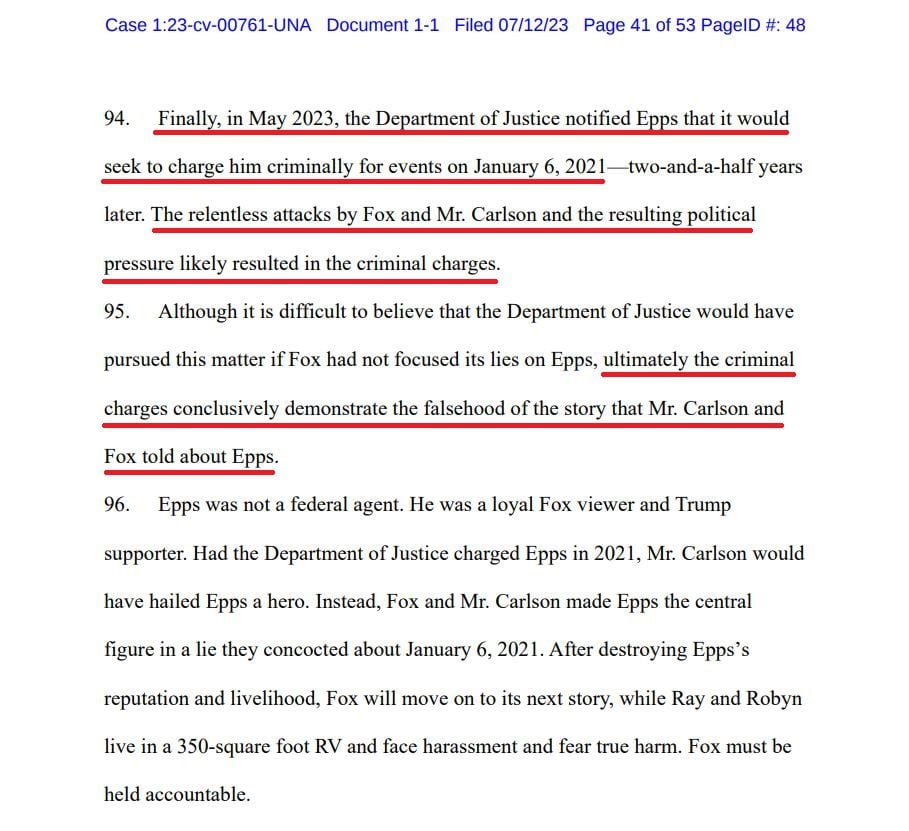 ??? Breaking. Ray Epps says he's (finally) going to get charged criminally for J6. Blames Fox. https://t.co/m2rACNRbeG pic.twitter.com/E2ehrhUXwS

— FoiaFan (@15poundstogo) July 12, 2023
Why did the DOJ wait for over two-and-a-half years to inform Epps that he would be charged when hundreds of J6ers have been arrested, imprisoned, held in heinous conditions often times in solitary and without bail, and most with far less evidence than what is readily available of Epps instigating the crowds on January 5th and 6th, 2021?
As mentioned above, John Sullivan, who has ties to BLM, was filmed next to Epps in the crowd on January 5th during Epps' "in to the Capitol" proclamation.  Coincidentally, on January 6th, Sullivan was filmed breaking windows inside the Capitol and filmed Ashli Babbitt being shot without warning by Lt. Michael Byrd of the US Capitol Police inside the Capitol.
Sullivan was also filmed telling CNN's Jade Sacker inside the Rotunda:
Sacker:  I can give you a hug now…we did it!  You were right! We did it!
Sullivan:  Dude, I was trying to tell you.  I couldn't say much.
Trending: OUCH! Matt Gaetz ABSOLUTELY DESTROYS Crooked FBI Chief Chris Wray with UNFORGETTABLE FINAL WORD! (VIDEO)
Sacker:  You were right! laugh
Sullivan:  You just have to watch my channel.  Is this not gonna be the best film you've ever made in your life?
Sacker: You weren't recording, were you?
Sullivan: I'll delete that shit…but I didn't record you or any unclear
Source material can be found at this site.