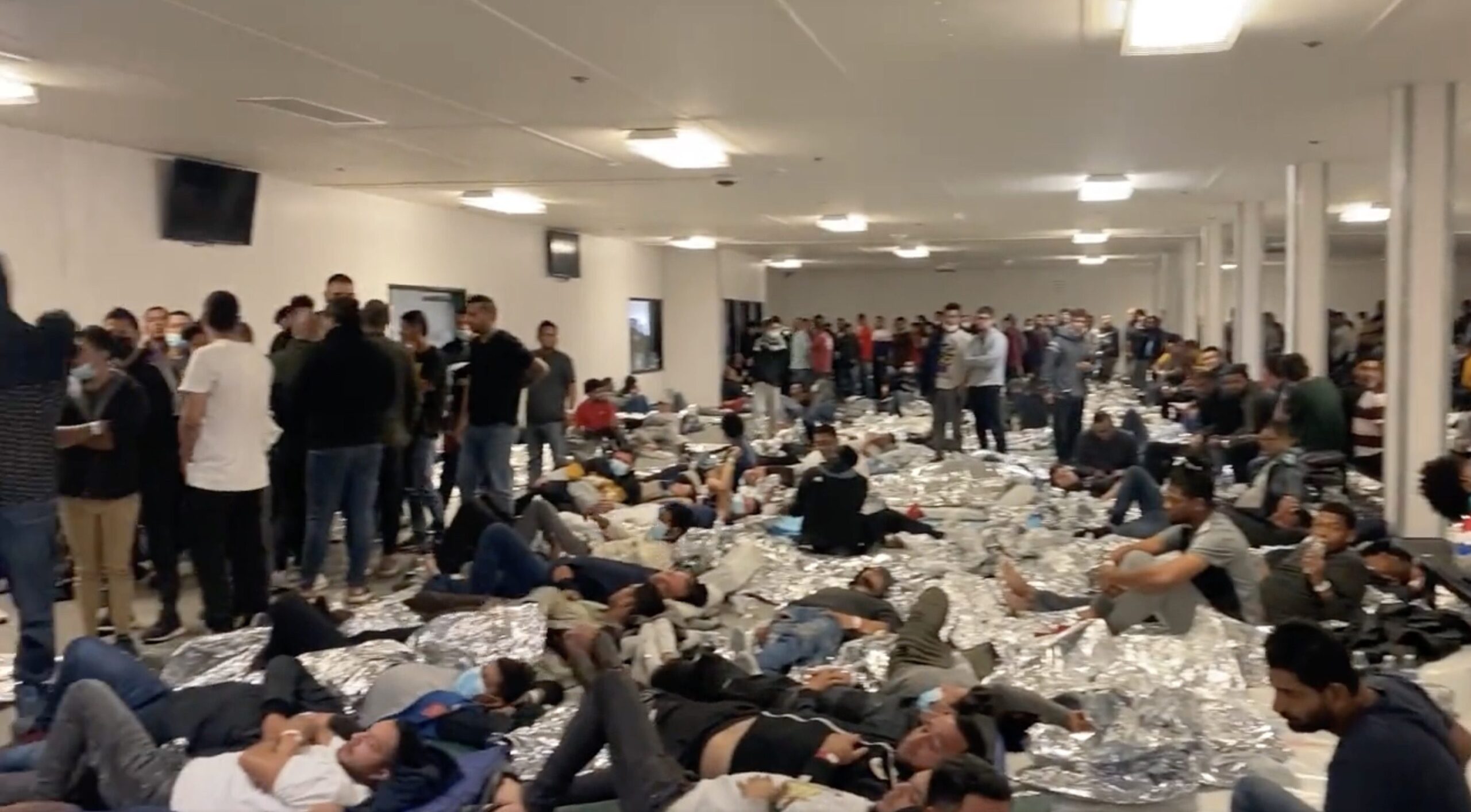 An Obama-appointed federal judge on Tuesday blocked Joe Biden's rule limiting asylum seekers in response to a lawsuit filed by the ACLU.
In May the Biden Administration imposed a new rule limiting access to asylum as Title 42, a Trump-era policy that required migrants seeking asylum to remain in Mexico while their case makes its way through the legal system, expired.
"We are finalizing a new rule to encourage individuals to use available lawful, safe and orderly pathways to enter the United States. The rule presumes that those who do not use lawful pathways to enter the United States are ineligible for asylum," DHS Chief Alejandro Mayorkas said in a May presser.
US District Court Judge Jon Tigar on Tuesday blocked the Biden Admin's rule on asylum seekers.
"Requiring noncitizens to present at ports of entry 'effectively [constitutes] a categorical ban on migrants who use a method of entry explicitly authorized by Congress," Judge Tigar wrote in the ruling, according to The Hill.
The ACLU cheered the ruling.
The Hill reported:
A federal judge on Tuesday blocked a new Biden administration rule that limited access to asylum, issuing a decision that will take effect in two weeks.

The ruling from a federal judge in California is a major loss for the Biden administration, which imposed new restrictions on asylum seekers, including that they must first seek the protections if offered in another country along their route to the U.S.

The rule, finalized in May, also limits the ability to seek asylum between ports of entry.

In blocking the rule, U.S. District Court Judge Jon Tigar repeatedly referenced U.S. asylum law, writing that the new policy undermines the clear intent of Congress in establishing a safe haven for those fleeing persecution and danger.
Millions of illegals have poured over the US border since Joe Biden was installed in January 2021.
Back in October 2022, the Federation of American Immigration Reform, or FAIR Organization, released its fiscal year 2022 immigration numbers.
FAIR.org estimated that 5.5 million illegal aliens had entered the United States by crossing over the open border with Mexico since Joe Biden entered office.
That number has reached 7 million today nearly one year later.
Source material can be found at this site.