This article originally appeared on JoeHoft.com and was republished with permission.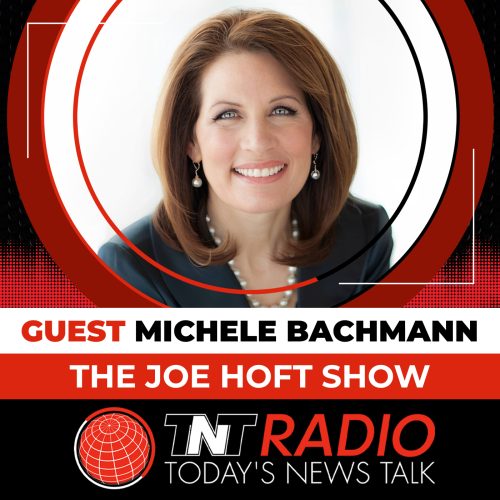 Michele Bachmann is concerned about the globalists whose arrogance leads them to deny God-given individual rights.
Michele Bachmann joined The Joe Hoft Show on TNTRadio.live on Monday to discuss frightening actions by world elites who are implementing processes that ignore individual rights across the globe.
The former Minnesota US Representative and current Head of the School of Government at Regent University is one of the thought leaders in the US and the world today.
She shared her concerns with efforts around the globe that are praised as being high-tech but, on the other hand, destroy individual freedoms people enjoy today in the US and elsewhere.
Bachmann shared:
People sense that there is something seriously, drastically wrong and that something is that you and I and people across the world are losing their freedom and their authority to make decisions…What we are seeing is that our choices are being taken away from us. As a matter of fact, we are being punished for choices.  We are being censored for choices.

We may not have the freedoms in the very near future that we enjoyed just even 5 years ago and 10 years ago.  We're seeing that not only in the United States but we're seeing that globally in countries across the world…Today there is a threat of global domination.  It seems to come from global institutions but also from people who have more wealth than people who have ever seen before in the history of man.
Dean Bachmann then shared some recent personal experiences and a video from an Indonesian official who recently praised the idea of global passports for the "next pandemic."
Bachmann shares:
They're planning on another pandemic right around the corner.  Of course, the pandemic is just a pretext for control.
Another video shared by Dean Bachmann shows a foreigner going into an ALDI grocery store and unable to purchase food.
This is a cover-up to set up a global government through the World Health Organization, the WHO and the United Nations.  This is real…

…When will we wake up.  They're not going to ask for out consent…What this is is a digital prison but it's actually global government…

What about us?  The United States is the prize.
Listen to the interview below starting at the 14:30 mark.
To receive new posts and support Joe Hoft's work, visit JoeHoft.com.
Source material can be found at this site.