A transgender Canadian applied for the nation's MAiD (medical assistance in dying) euthanasia program, citing lasting pain from a sex change surgery to create a "neo-vagina."
Canada has denied Lois Cardinal's request, with the doctor writing, "based on current clinical information and consultations [the patient] does not meet current MAiD criteria."
However, the self-proclaimed "sterilized First Nations post-op transsexual," is not accepting the determination and is still seeking euthanasia — and has posted their medical records online asking if the denial is a human rights violation.
I requested my MAiD file.
A human rights concern? pic.twitter.com/nqEVU2yv49

— Duchess Lois Of Alberta (@duchess_elle) July 26, 2023
In the medical notes, the doctor wrote, "The patient is aware she can contact me again for her ongoing journey for an assisted death."
"I'm in constant discomfort and pain," the 35-year-old told the Daily Mail. "It's taking this psychological burden on me. If I'm not able to access proper medical care, I don't want to continue to do this."
Cardinal underwent the sex change procedure in 2009, but still feels constant pressure, pain and discomfort from having their penis inverted to form a "vagina."
Transgender male applies for euthanasia in Canada saying death would be the only escape for the constant pain they experience after experiencing vaginoplasty complications.

In 2009 Lois Cardinal underwent sex change surgery and has since been 'in constant discomfort and pain.'… pic.twitter.com/0Bj74EI421

— Oli London (@OliLondonTV) July 28, 2023
Cardinal told the Mail that "doctors are more interested in finding out what pronouns she uses than easing her pain."
"I'm not getting any better and nor am I experiencing better medical care, or any medical care," Cardinal said. "It's so captured by gender ideologies, that they care more about my pronouns."
Cardinal has posted videos burning the LGBTQ+ flag and opposing transgender ideology, especially how it is being pushed on children.
"I do not agree with the current rhetoric of the trans community," Cardinal said. "A lot of the so-called trans hate is fuelled by the trans community because we aren't allowed to have honest and tough conversations."
Cardinal has said that they plan to reapply for the life-ending program.
In July 2021, the Psychiatric Times published an article in opposition to assisted suicide and noted that "preliminary reports suggest increased rates of suicide in the general population of states that have legalized PAS (physician assisted suicide). Specifically, 'legalizing PAS has been associated with an increased rate of total suicides relative to other [non-PAS] states, and no decrease in non-assisted suicides.' Similarly, suicide rates in the Netherlands (where medical euthanasia is legal) have accelerated, compared to neighboring countries that have not legalized medical euthanasia."
They report that physician and ethicist Leon Kass, MD, has pointedly cautioned: "we must care for the dying, not make them dead."
The American College of Physicians has said "physician-assisted suicide is neither a therapy nor a solution to difficult questions raised at the end of life. On the basis of substantive ethics, clinical practice, policy, and other concerns, the ACP does not support legalization of physician-assisted suicide. … However, through high-quality care, effective communication, compassionate support, and the right resources, physicians can help patients control many aspects of how they live out life's last chapter."
If you or someone you know is struggling with depression or has had thoughts of harming themselves or taking their own life, get help. The National Suicide Prevention Lifeline (1-800-273-8255) provides 24/7, free, confidential support for people in distress, as well as best practices for professionals and resources to aid in prevention and crisis situations.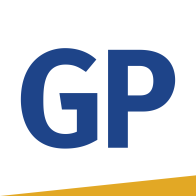 Dear Reader – The enemies of freedom are choking off the Gateway Pundit from the resources we need to bring you the truth. Since many asked for it, we now have a way for you to support The Gateway Pundit directly – and get ad-reduced access. Plus, there are goodies like a special Gateway Pundit coffee mug for supporters at a higher level. You can see all the options by clicking here – thank you for your support!
Source material can be found at this site.