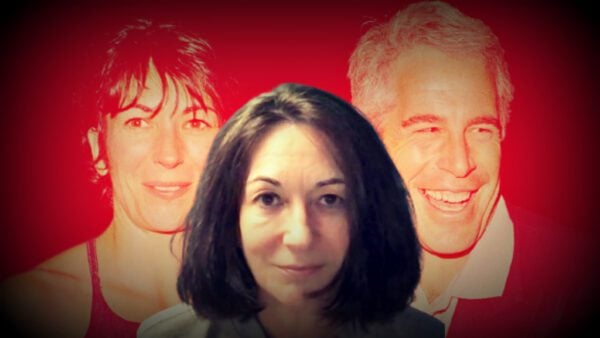 Ghislaine Maxwell led much of her life under the world's fascinated microscope, always enthralled by her – famous and infamous – as it watched her fortunes wax and wane.
From the celebrated miracle daughter of media tycoon Robert Maxwell, to the broken young woman who fled scandal in the UK to a small New York apartment, trying to launch a new life upon her father's suspicious death.
From the rebirth Jet-set Ghislaine, who was everywhere at once, longtime accomplice of Jeffrey Epstein –  a man even richer and shadier than her father – to the sophisticated middle age woman, a runaway trying hard to avoid detection by the authorities; and finally, to the incarcerated, convicted sex trafficker.
And now, as it seems – flat broke.
Daily Mail reported:
"Ghislaine Maxwell is so broke she may have to represent herself in her legal appeal against her conviction on child sex-trafficking charges, it was claimed last night.

The disgraced socialite has told friends she is penniless and has no money to hire lawyers."
This sad state of affairs is even harder on 'Gmax' if we take into consideration that her house in Manchester-by-the-Sea, Massachusetts, was just sold for $5,7 million, and she is unlikely to see a dollar from the sale.
She allegedly used the money from the sale of her Manhattan townhouse to buy the house, but for some reason – possibly not to tip the authorities – she did it in the name of a company controlled by her ex-husband Scott Borgerson.
People close to Maxwell also claim that around $1 million worth of her jewelry 'disappeared' from another property in Bedford, New Hampshire – the place where she was arrested in July 2020.
"A source said: 'Ghislaine's jewelry has vanished. The FBI broke down the doors when she was arrested and the house was trampled through by who knows who? There were security people, maids, cops, the FBI. All she knows is that a million dollars worth of jewels have disappeared.'"
It's been suggested that now Maxwell may have to front her own appeal from behind bars at the Federal Correctional Institution, Tallahassee.
"One source said: 'She's incredibly bright. Obviously she doesn't want to have to represent herself but if there is no money to pay lawyers she could end up fronting her own appeal'."
The Sun reported:
"An insider said: 'There is not a penny left. There's nothing to pay any lawyers. She feels [ex-husband] Scott [Borgerson] has left her high and dry. […] Now she is facing her appeal with limited funds'."
Former husband Borgerson denies Maxwell's allegations.
"Scott told The Sun on Sunday: 'Your facts are false'."
If you want to read more about the fascinating (and terrifying) life of Ghislaine Maxwell, you can check my series of articles 'Silver Spoons and Hard Times' – here you have part 2, and part 3.
Source material can be found at this site.